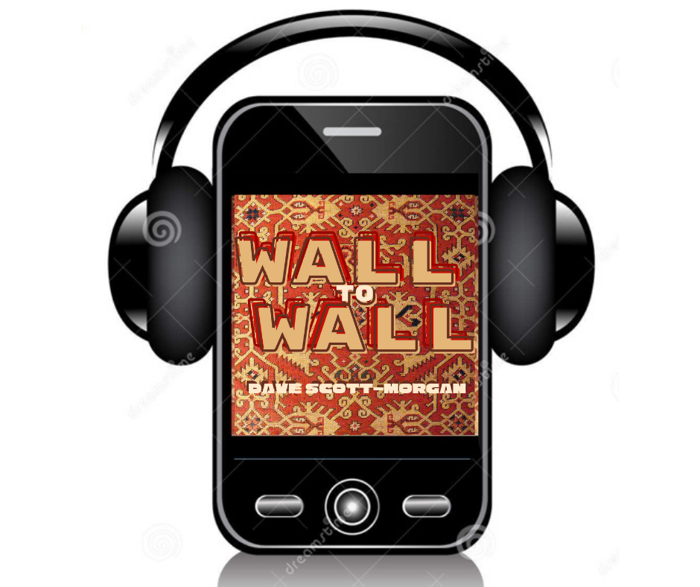 Wall to Wall digital album
Revised Album - digital download
Wall to Wall is an album of songs extolling the goodness of God.
This version has some of the original tunes revised and re-worked plus some scripture songs have been added for greater comfort, power and anointing.
Review: elobeatlesforever.blogspot.com
Aside from his assured place in 'Brum Beat' folklore and a successful songwriting career (including, of course, a stint with Jeff Lynne and ELO betwixt "Time" and "Balance Of Power") and when he's teaching folks to fly "On A Plane", Dave Scott-Morgan is first and foremost a pastor, teacher and evangelist. One of the thrills of running elobeatlesforever (elobf) is that Yours Truly KJS sometimes gets to listen to the odd advance release and publish my thoughts and opinions on those recordings. So when a copy of Dave's album of Christian themed songs arrived literally in a "Letter From Spain" recently, courtesy of my good friend Luis Miguel Alcalá Ortiz, my interest was indeed piqued.
"Wall To Wall" is a nine track sampler with a strong Gospel message underpinned by some truly inspired songs. With hints of ELO (naturally) throughout alongside the familiar rasping voice of DSM as well as some catchy guitar riffs and lush keyboard and vocal arrangements, listening to "Wall To Wall" with its witty yet challenging lyrics (particularly if you are of a Judeo-Christian disposition) is also a hugely enjoyable musical experience at the same time.
"... an album that has had heart, soul and life experience poured into it."
Reassuring ELOesque opener "It's Alright" instantly grabs your attention followed by a musical interpretation of "Numbers 23" with a smooth bluegrass intro and, at times, with a Chris Rea feel to it reminding the listener of the validity of God's promises. "Jabez" (a renowned character whose heartfelt prayer is found in I Chronicles chapter 4) is also given a musical outing next replete with its a cappella interludes. "No One Else" is a guitar driven laced testimonial rocker followed in the same vein by the more sedate title track proclaiming the goodness of God. The classy acoustic take on the familiar "Abide With Me" also impresses as does "The Jeremiah Tree" (both have a definite Dylan feel to them). "Matthew 24" tackles the subject of the Second Coming as cited in The Olivet Discourse and is carried by more folksy-bluesy guitar riffs, being a Christian call to arms for what the Bible terms the Last Days before the dreamy "All True Love" looks forward to the eternal state. This is an album that should appeal to those who enjoy the musical outpourings of both ELO, Dave Scott-Morgan and Morganisation - whatever their current worldview happens to be. "Wall To Wall" sounds and feels like an album that has had heart, soul and life experience poured into it. (10/10)