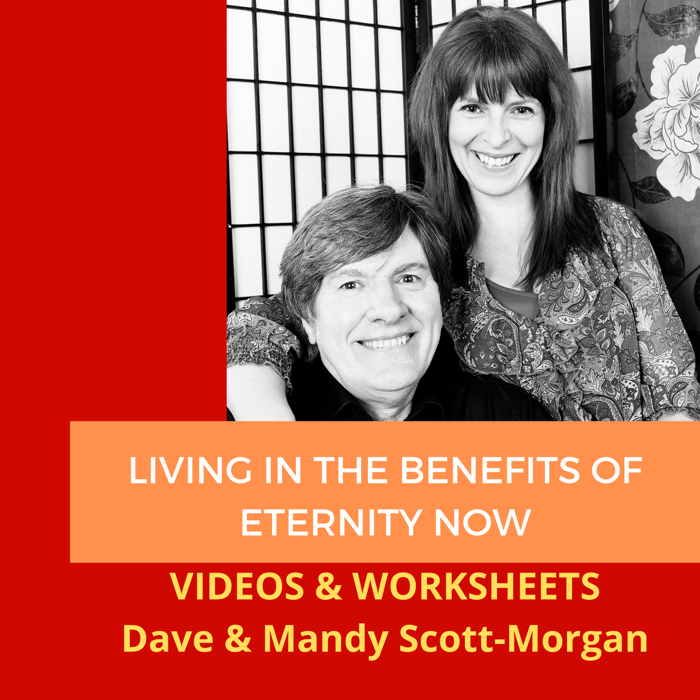 Living in the Benefits of Eternity - (Now!)
14 session video course with workbook
Benefits of Eternity Workbook
12. Show 'em your tongue!
Living in the benefits of Eternity NOW - a teaching on starting to live fully as a Christian
Let me ask you this question. It's not intended to condemn you but is anyone envious of your relationship with the Lord?
You're not?! - then maybe you aren't experiencing eternal life as the Bible describes it and as our Lord Jesus died to give you. Living the kind of empowered life that the world wants to have is not something for the select few... this is normal Christian living.
This course will benefit you if:
you are a new Christian
or have been saved for years and feel 'stuck'
or you want a new approach to teaching discipleship to a group.
This 14 session course has a fresh presentation of familiar scriptures.
It is taught through short raw unedited videos Plus corresponding worksheets.
(These are downloaded as 14 zip files with video and worksheet. E-mail info@scottmorgan.co.uk if you prefer videos and worksheets as individual downloads.)
The theme of the course is based on Andrew Wommack's teaching 'Spirit Soul & Body".
Dave Scott-Morgan (song-writer) and wife Mandy (teacher) share their thoughts and experiences relating to living as a Christian along with original, custom-inspired songs. The series was recorded during a winter mission in the Scottish Highlands as a means of reaching far flung believers unable to physically gather together regularly for Bible Study.