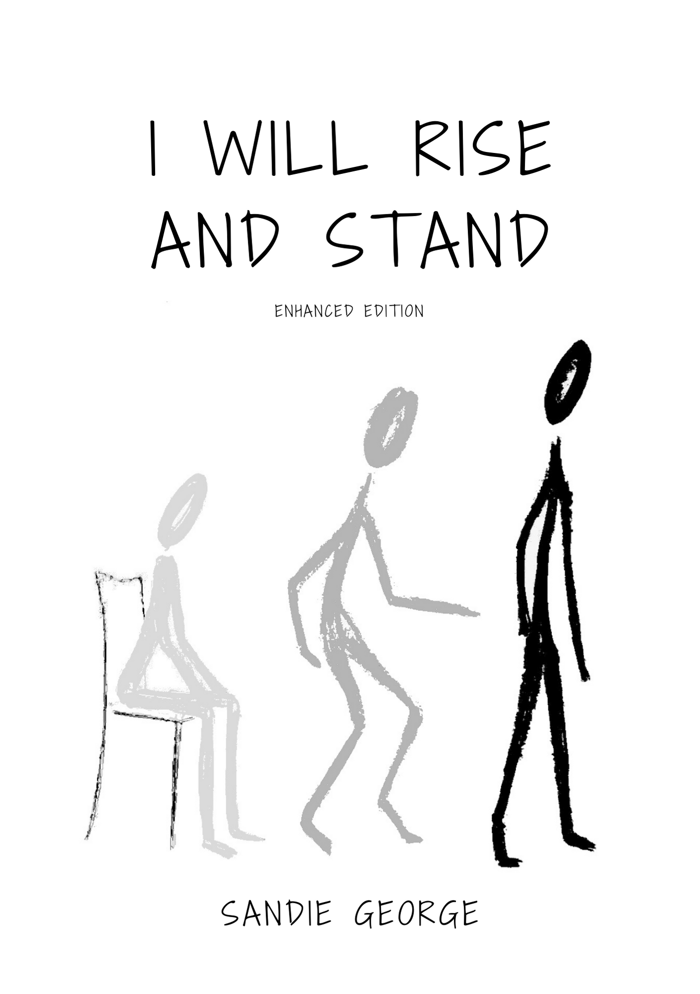 ebook - I Will Rise and Stand (+ free song)
Enhanced edition of Sandie George's Autobiography
Pay what you want ($5.92 minimum)
This is a story of how like Adam of old, God took a common piece of clay, and breathed His Life into it. It's a feel good tale of a troubled soul finding peace. This is what happened to Sandie George.
Pay what you want above £6.99 to bless Sandie's ministry by changing the amount in the box. Download as a pdf or ebook. As a gift to you listen to the song that inspired the title and download that too for free.
On one level: an unassuming housewife from Birmingham, she takes you into the most secret places of her journey so that you can almost smell them. It's impossible not to relate to the situations of Sandie's real-life drama because it is so down to earth, making it all the more the cliff-hanger! This epic story leaves you feeling all kinds of things: hope, peace, thankfulness. A tour de force of writing for Twenty-First century believers and today's spiritual seekers.
After the first edition the story continued to develop to proove that the blessings of the Lord truly do make a person rich!
Forewords by Pastor Dave Carr and Rev David Woodfield and cover accreditation by Jeff Lucas.