Album Review - Folk Radio UK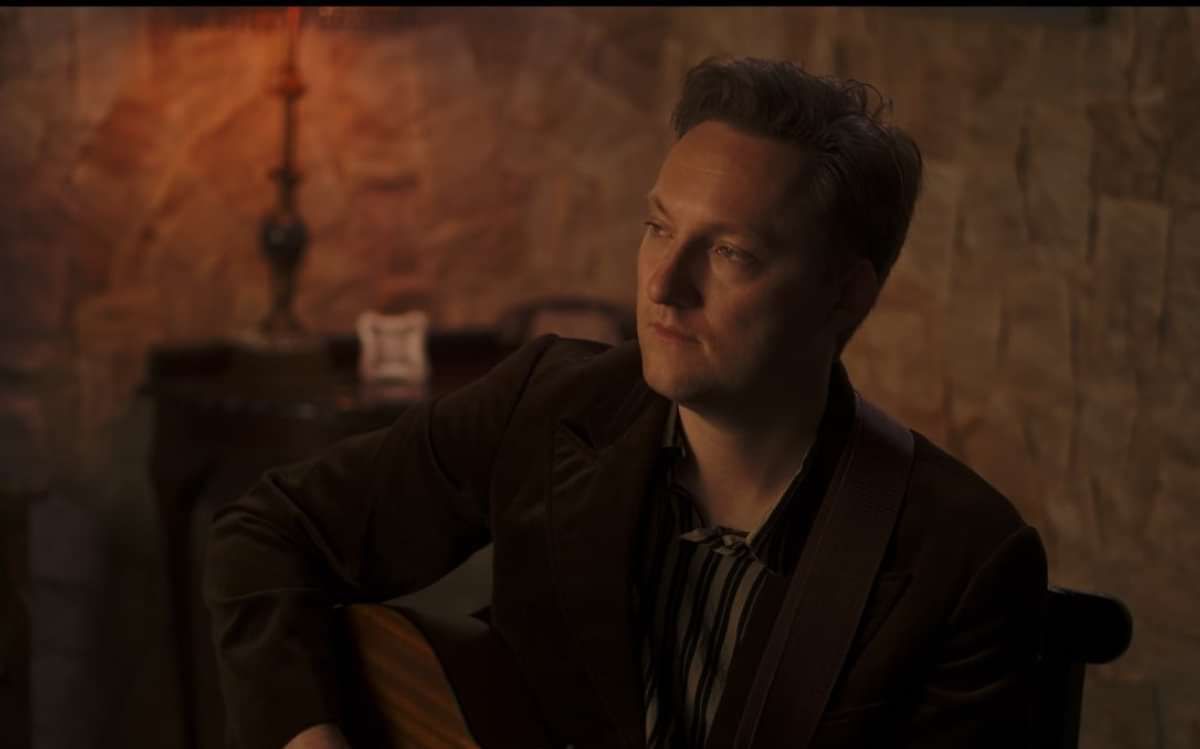 Some things never change, which is only part of what makes Darragh O'Dea's solo debut, Tilly and the Postmaster, so interesting. While he may not be a known commodity to many, that will change. The album is dedicated to his grandparents, Neil, the retired postmaster in Tuam who died in 2020, and his wife Tilly died in January. Darragh wanted to celebrate their memory at what was a difficult time for his family.
Opening on the words of Neil, they segue into "Tár Isteach Amach", a song about a travelling man returning to the fold at least temporarily. Built on a series of drones leading into a sad melody, it offers a look at the supposedly romantic life of the itinerant traveller, "Come along here's your song let's sing/ it's the travellers' lament/ A life well-travelled is a life well spent/ So be kind as you go to those you meet on the road/ It's not where we've been but where we are going."
Traditions are displayed on "Guerilla Warfare In Your Back Garden." A strong beat combines with guitars, keyboards and banjos on a tune highlighting the bitterness that goes along with being the first-born son in Irish culture. Katharine Priddy offers harmony vocals as O'Dea expresses the frustration of watching his brother attempting to sell his beloved family home, "But you say, 'I am the eldest son, I am the chosen one/ I'll do with the place as I please/ So clear out of my way, it's too late now it's in my name/ Where there's a will there's a war, that's a guarantee.'" The song ends by questioning what's gained and what's lost along the way.
There's so much history to this collection of songs, some of it personal, some go straight to the heart of the conflicts that have wracked Ireland for centuries. "Split The Difference (La Resistance) examines differences that never seem to have gone away and how they affect two friends. "Tyrone" deals with historical troubles, while "Songs for the People of Tuam" is a missive to his hometown as O'Dea makes it known that there's a bond between him and the people of the area, "Young people gather round from every small town/ Any free spirit that's ever been put down/ I don't know ya, but I'm proud of you."
"Tilly and the Postmaster" is one of the most intriguing songs in an album full of them, telling the tale of a funeral for O'Dea's grandfather held while still in lockdown. He sings it full of the Irish spirit that motivated him and his grandfather. "We laid him down into the ground/ surrounded by close family/ I wasn't there, but in a chair, watching it on a screen/ I know he'd laugh at the thought of that/ after the close life we had shared."
Not a lot of music holds the determination and depth Darragh O'Dea shows on Tilly and the Postmaster. This is a disc for anyone who appreciates the power of music – to expose, to endure and in the end, to provide hope.