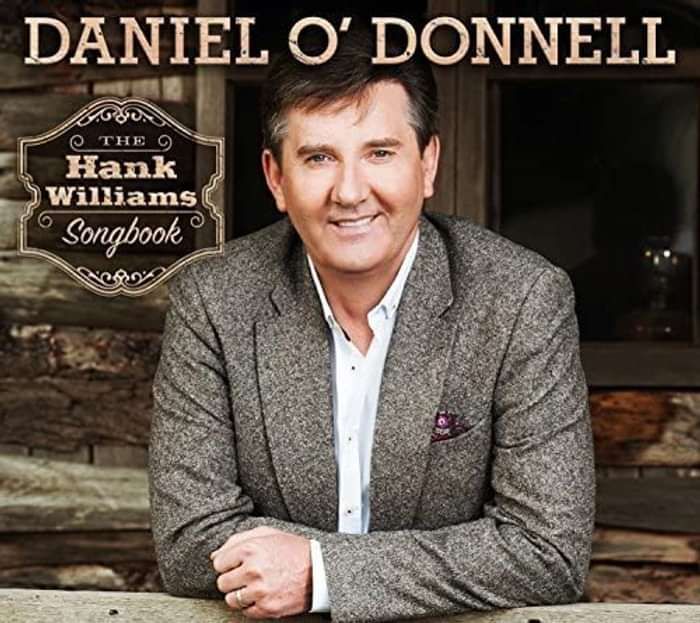 Hank Williams Songbook (CD)
Daniel is back with The Hank Williams Songbook, which features songs that will be very familiar to his legions of fans.
These songs include "Jambalaya (On The Bayou)" which among others has been covered by Elvis Presley and The Carpenters, "Your Cheatin Heart" covered by LeAnn Rimes, Patsy Cline, Van Morrison and James Brown, "Take These Chains From My Heart" covered by Ray Charles, Rosanne Cash, Ann Murray and "Hey Good Lookin'' Johnny Cash, Waylon Jennings and The Mavericks, with it also appearing in the video game Grand Theft Auto: San Andreas! All of these great songs have stood the test of time and have been interpreted in many different ways, which is why
Daniel has gone back to their roots to record them in their original style. Country Music has played an integral part throughout Daniel's career and with the success of 2004's Welcome To My World (a tribute to Jim Reeves) and 2008's Country Boy, The Hank Williams Songbook will put Daniel firmly back into the top-end of the Charts.
Tracklist
1 Jambalaya (On The Bayou)
2 Half As Much
3 Hey, Good Lookin'
4 You Win Again
5 Why Don't You Love Me (Like You Used To Do)
6 Your Cheatin' Heart
7 Let's Turn Back The Years
8 I Can't Help It (If I'm Still In Love With You)
9 Kaw-Liga
10 Take These Chains From My Heart
11 Wedding Bells
12 I Won't Be Home No More
13 My Son Calls Another Man Daddy
14 Cold, Cold Heart
15 A Mansion On The Hill
16 I Saw The Light