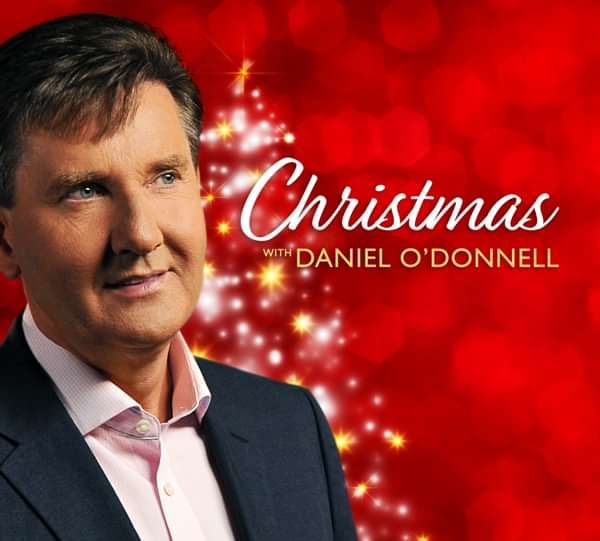 Christmas with Daniel CD
Daniel's magical variety of Christmas Songs
Daniel O'Donnell sings this variety of beautiful Christmas songs in his own wonderful easy-listening way. This album will win him even more devoted fans of all ages in America, who just adore his gentle manner and his beautiful voice.
Daniel's absolutely lovely WHEN A CHILD IS BORN, C.H.R.I.S.T.M.A.S., A CHRISTMAS STORY, and SILENT NIGHT capture the historical and religious significance of the birth of the Christ Child and why we celebrate His birthday. SNOWFLAKE and CHRISTMAS IN INNISFREE have such beautiful melodies. And who cannot love the popular favorites like I SAW MOMMY KISSING SANTA CLAUS, WHITE CHRISTMAS, and SILVER BELLS done so beautifully. There is even ROCKIN' AROUND THE CHRISTMAS TREE to satisfy those who love the rock and roll beat! And do listen with your heart to THE GIFT and have your soul enriched.
The beautiful accompaniment with instruments and back-up singers insure that this will be an album Daniel's multitude of dedicated fans, and most others who hear it, will truly appreciate it.
1 An Old Christmas Card 2 Snowflake 3 Pretty Paper 4 I Saw Mommy Kissing Santa Claus 5 White Christmas 6 Christmas Long Ago 7 When A Child Is Born 8 Santa Claus Is Coming To Town 9 Christmas In Innisfree 10 Silver Bells 11 Rockin' Around The Christmas Tree 12 C.H.R.I.S.T.M.A.S. 13 Christmas Story 14 Silent Night 15 The Gift