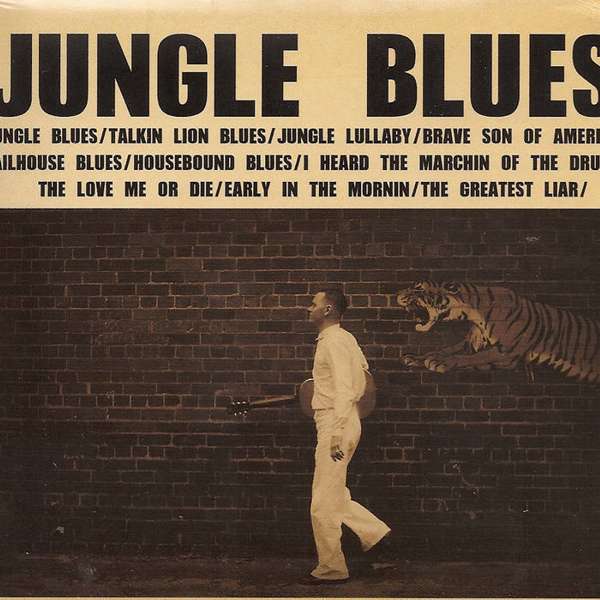 Jungle Blues (Digital Download)
2nd studio album by C.W. Stoneking (2008)
02 Talkin' Lion Blues.mp3
04 Brave Son Of America.mp3
07 I Heard The Marchin Of The Drum.mp3
08 The Love Me Or Die.mp3
09 Early In The Mornin.mp3
"....One afternoon, back in Port of Spain, Trinidad, I met four scientists in a bar, they were on their way to West Africa to study a type of parasitic worm which attacks the eyeballs of human beings and turns them into blind men. At the time I was avoiding my two friends Mighty Avenger and King Sedition - two old calypsonians from the 1930s who had begun a campaign to get me into the upcoming stick fighting competition after an impromptu display by me of natural aptitude with a snooker cue late one evening.
On this particular afternoon I'd passed by my regular haunt and gone to one of the more upscale drinking joints in the waterfront district where I got to talking with these scientists. As it turned out, they were great admirers of the old-time blues and after regaling them with stories about my time as a root doctor's assistant in New Orleans - preparing mojo hands, hoodoo spells, and magic oils, they invited me back to their boat to continue our drinking session and play some songs on the banjo. If I could have fortold the calamitous disasters in store for me, I would have gone straight-away to my two old friends and let them enter me in any stick fighting competition they could find, near or far. - instead, I went with the scientists and so, almost to my doom.
We drank rum 'til late in the night, I sang every old-time blues I had ever known, calypsos, and requests from my four new friends. By the end of the night I had christened their boat 'The Mississippi song-O' and decided to join them on their journey, across the Atlantic and into West Africa. This is how I ended up with the dreaded Jungle Blues."
C.W. Stoneking - Composer of blues, hokum, and Jungle music
All songs by C.W. Stoneking except track 4 by W. Houdini
Musicians on this album: C.W. Stoneking - Singer, Guitar, Tenor Banjo, Washboard Kirsty Fraser - Singer Jim White - Drums Howard Cairns - Double Bass, Sousaphone, Electric Banjo Bass Stephen Grant - Trumpet, Saxophones, Piano, Harmonium Benny G - Trombone Kynan Robinson - Trombone Chris Tanner - Clarinet Sue Simpson - Violin, Viola Craig Woodward - Fiddle Ed Fairlie - Trumpet Adam Simmons - Baritone Saxophone Dennis Close - Percussion Jacob Kinniburgh - Percussion J. Walker - Percussion