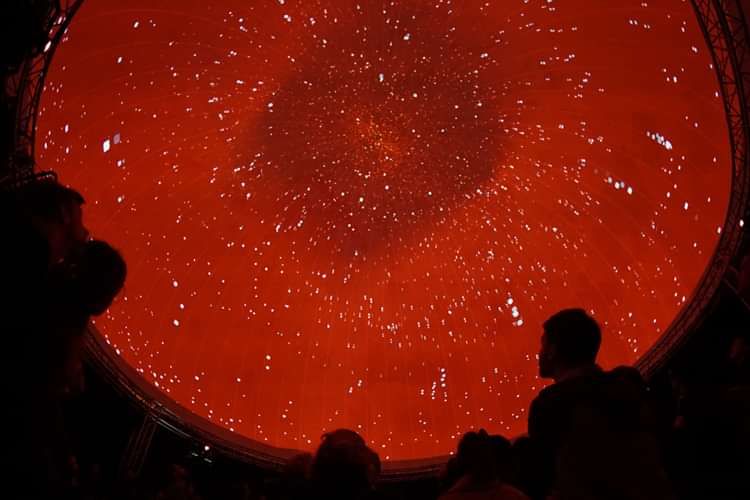 Cryptic presents:
Sonica: Designing Realtime Content for a Spherical Environment
Maotik
£30 +£3 s/c
Entry Requirements: Limited capacity, advanced booking required.
Workshop with Maotik.
Mapping techniques allow artists to create spherical visuals that change environmental perspective using 3D geometries. This masterclass will teach participants how to build realtime content for a spherical environment using the software Touch Designer. Participants will explore generative 3D animation to create immersive environments and perspective illusions. By using cube-map render and shader distortion, participants will prepare their content for video output and be able to preview it using a VR device.
Age range: Any age – under 16s must be accompanied by an adult
Number of participants: 16
Participants experience level: Beginners
Workshop requirements: Participants are asked to bring a laptop installed with Touch Designer and the following…
Operating System: Microsoft Windows 7 SP1 or Apple Mac OS 10.11 and above (See also macOS); Graphics Cards: A minimum of 1GB GPU memory and use of the most recent Nvidia drivers, AMD drivers or Intel drivers is recommended. TouchDesigner uses OpenGL; Desktop Cards: Nvidia GeForce 600 Series Card or AMD HD 7000 Series Card or better; Workstation Cards: Nvidia Quadro K Series Card or AMD W or V Series Card or better; Integrated Graphics: Intel HD4000, HD5000 and above.
NOTE: Not all features are supported on integrated video chipsets and there is a lower expectation on overall performance.
Input Devices: A three-button mouse with scroll-wheel is required.