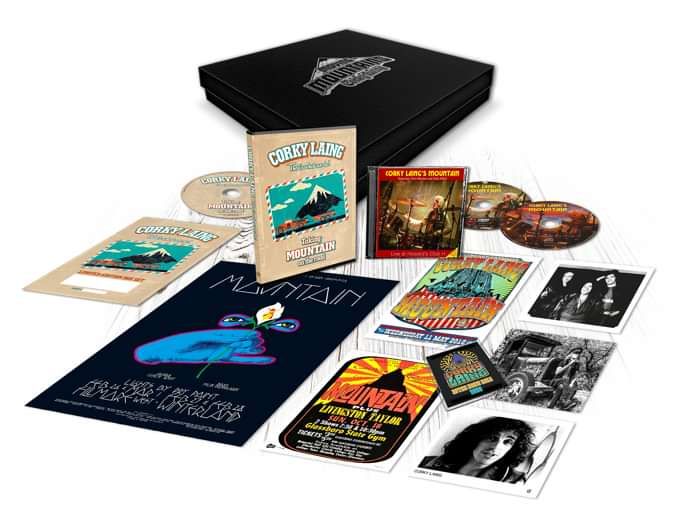 Corky Laing Box Set 'Moving Mountains'
A must for any fan of Corky Laing and Mountain!
Corky Laing's Moving Mountains Box Set
This beautiful, hand-assembled box set is a must for any fan of Corky Laing and Mountain! Sit back and enjoy Corky and his band revisit the classic Mountain repertoire with real sensitivity and respect in an energetic and passionate live show in Bowling Green, Ohio in December 2018. It's Mountain as they were meant to be heard, like the band was in its heyday. "Nantucket Sleighride" sounds as it did back in '71. Amazing. You can choose simply to listen to the CD, but if you want visuals as well, there's a live DVD of the same show. The tour documentary, "That's What We Do" offers a truly unique opportunity to view the life behind the scenes as the band embarks on a no-frills tour all around the North America; driving 16,000 miles and playing 25 gigs in 33 days. You'll get to know Corky and the band. The box set also includes vintage posters, photos (old and new) and a special certificate signed by Corky. Further, as a very special treat, there is a 2020 tour laminate that will, with a valid ticket, give you after show back stage access. You would want to attend more than a one show with that kind of a privilege.