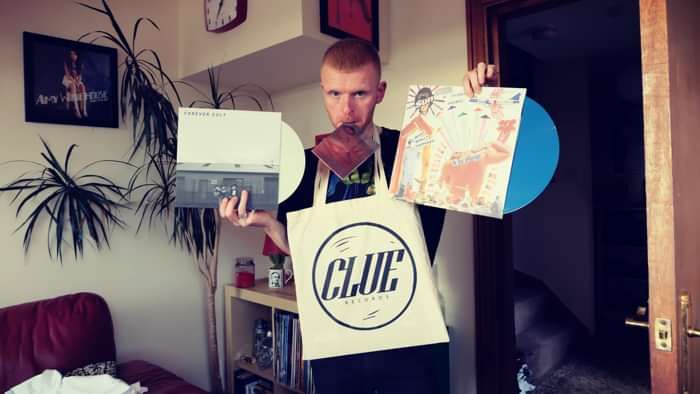 CLUE RECORDS LUCKY BAG (MYSTERY CONTENTS)
What's inside the tote???
Remember parties when you were a kid where you'd run about to Barbie Girl by Aqua & there'd be a buffet. And as you were leaving they gave you a lucky bag with a balloon & toy & sweets and all that??? Or them lucky bags where you'd get a load of toys & some crayons & a lolly??? Class eh???
Well we've got some new tote bags & instead of just saying "We've got some new tote bags" we're saying "Get yourself a lucky bag".
What you'll get;
a tote bag (pretty obvious this bit)
sweets
a sticker
a zine
a CD
As well as all of the above, you'll get at least 1 of these;
a vinyl we have released
a t-shirt (either a Clue one or a band we have released)
So just bag a bag, select what t-shirt size you'd like (you may not receive a t-shirt but we need to know in case that's what you're getting) & pay up. We'll then bag it up & get it on it's way to you.