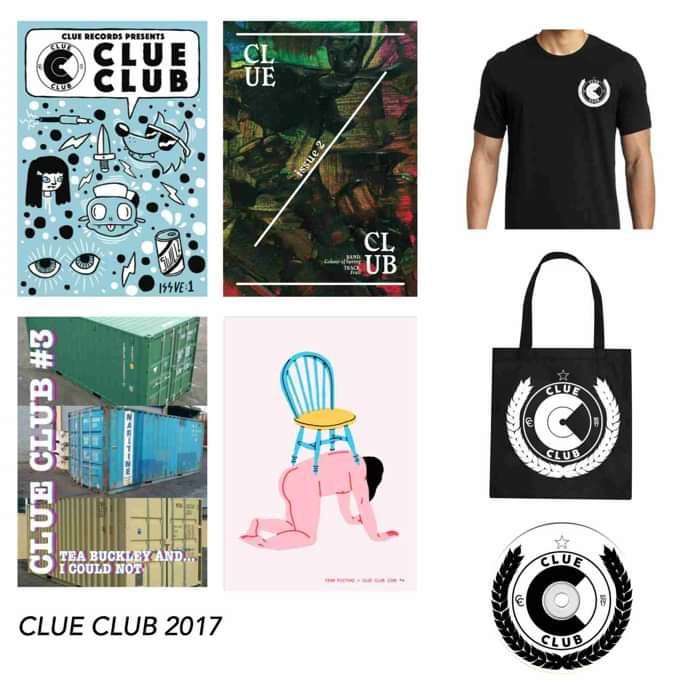 CLUE CLUB SUBSCRIPTION 2017 [FULL YEAR]
Pay what you want ($27.72 minimum)
Sold Out
Clue Club is Clue Records' monthly singles subscription service! The aim is to match great music with a look at another side of the acts involved via a zine!
What you get when you join Clue Club:
12 sixteen page zines (1 for each month)
An exclusive Clue Club t-shirt
A Clue Club tote bag
A digital download from each months featured act
A compilation CD of all releases throughout the year
An exclusive podcast feature on each act involved
Exclusive offers & discounts for Clue Records releases & merch throughout the year
Clue Club is limited to only 100 subscribers, there are 3 spaces left.