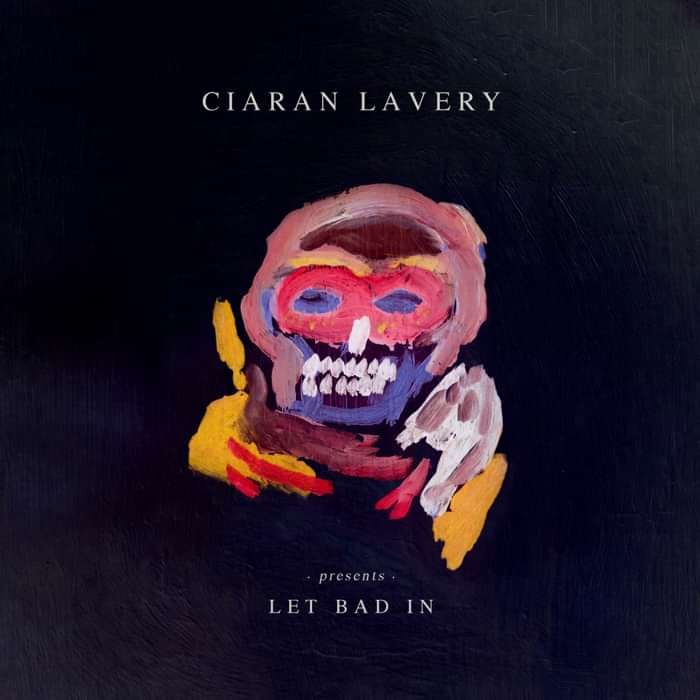 Let Bad In (Download)
He may wield an acoustic guitar and write achingly beautiful universal truths, but Ciaran Lavery doesn't conform to the sensitive singer-songwriter archetype. In 2014, Lavery's Kosher EP and Not Nearly Dark album went global, with the tracks 'Shame' and 'Left For America' leading the charge, racking up more than 30 million listens on the Spotify streaming service and inspiring a raft of renditions from other countries.
The plaudits kept coming in 2015, with the release of Sea Legs, a mini-album on which Lavery collaborated with electronica artist Ryan Vail, winning them a nomination for best album at the Northern Irish Music Prize.
Now, his long-awaited sophomore album Let Bad In is ready for release – a record that blends Americana and hip-hop influences in a grainy voice with a deep soul impulse over processed beats and sumptuous strings – whether he's emoting intensely on the plaintive piano ballad 'Sonoma', incorporating found sounds on 'Wilder', or throwing rap shapes on 'Blood Red Fist'.
Introducing samples of old family footage VHS tapes, Let Bad In tells us the story of his childhood and the loss of innocence with age. "There are elements of both my past & present in there. I think everyone envies the child they were, for the fearlessness that they once had & can never really recapture", he tells us. He might not be the innocent 7-year-old that he once was, but that's not necessarily a bad thing. Lavery is not stuck in the past. "I have a ridiculous fear of what might happen if I stop moving," he says.