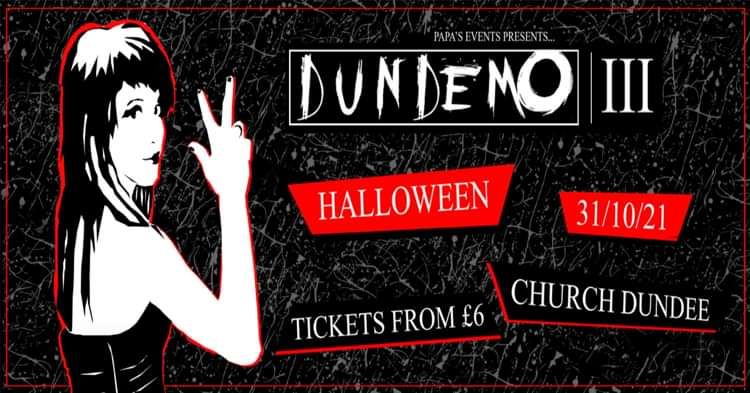 DUNDEMO 3
£6.00
Entry Requirements: 18+
Buy Tickets
WE ARE BACK!!!
TWO YEARS IN THE MAKING!
DUNDEMO 3 IS FINALLY HAPPENING!
We are taking over Halloween in our city.
This is the biggest Halloween party of the year.
So darken your clothes and strike a violent pose... this is your chance to dress up for All Hallows' Eve.
Prize for the best dressed and more..
Expect to hear the likes of:
The Used/ Panic!/ Fall out Boy/ Coheed/ Enter Shikari/ Paramore/ MCR/ Blink/ All-American Rejects/ Taking Back Sunday/ Say Anything/ YMA6/ Slipknot/ The Academy Is/ System/ Cute is What We Aim For/ Weezer/ A Day to Remember/ The Blackout/ Alexisonfire/ Mayday Parade/ All Time Low/ Good Charlotte/ Rise Against/ Bowling For Soup/ Evanescene/ Lit/ New Found Glory... you get the idea.