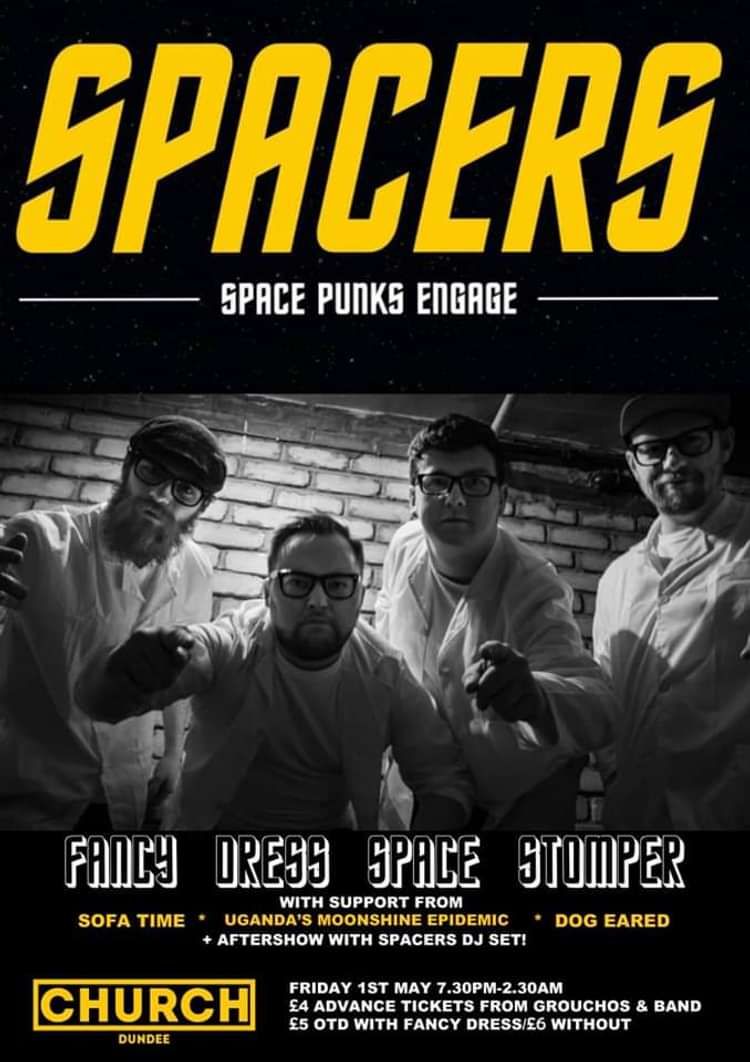 Spacers FIRST
£4+bf Online £5 OTD if you're dressed like a Spacer £6 If you'e no.
Entry Requirements: 18+ No ID No Entry Please Drink Responsibly. // Drinkaware.co.uk
Buy Tickets
You've been asking so who are we to let you down?!
SPACERS play their first ever Dundee show!
This is a space themed fancy dress occasion and yes it's optional but let's have a space themed rammy regardless! And we will be partying into the wee hours with a special Spacers DJ SET!👽👽
Tickets will be available online,from the bands and Grouchos.
Support from:
Sofa Time Uganda's Moonshine Epidemic. Dog Eared