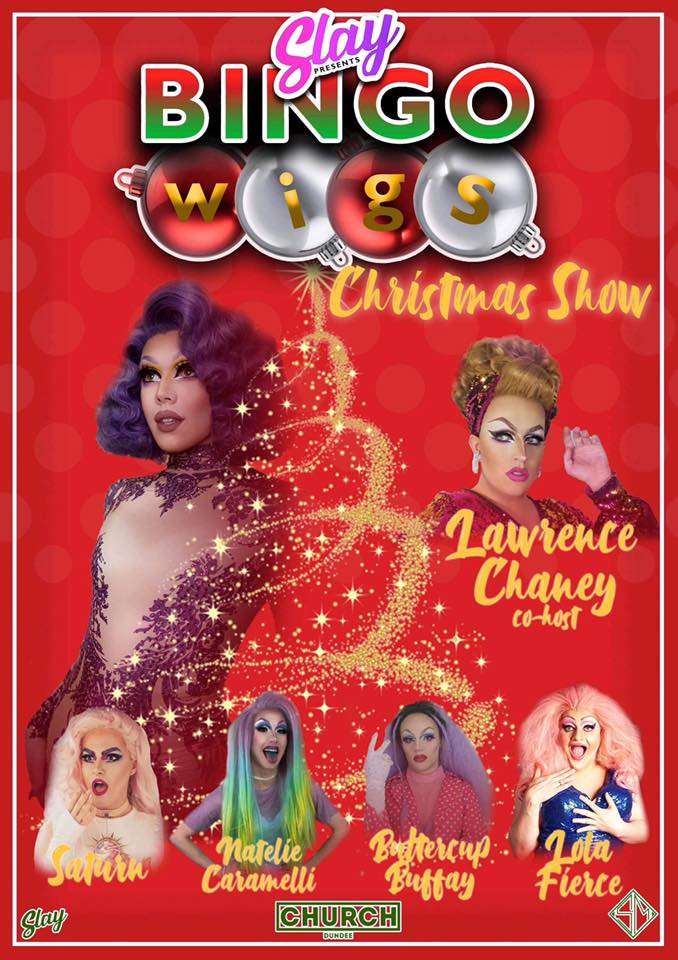 Bingo Wigs Christmas Show
Bingo Wigs
Free Entry
Entry Requirements: 14 + Under 18s Accompanied by An Adult over 21 // No ID No Entry Please Drink Responsibly. // Drinkaware.co.uk
🍑 Bingo Wigs!
Miss Peaches Returns with this weeks guest host Lawrence Chaney!
Saturn Natalie Caramelli, Buttercup Buffay and Lola Fierce also return to show us how to Slayyy!
WIN UP TO £100 IN THE BINGO JACKPOT!
Or win a prize from one of the games!
🍹 Drink Promos from £1!
FREE ENTRY!
Every Tuesday from 8PM @ Church, 15 Ward Road, Dundee!
14 + Under 18s Accompanied by An Adult over 21 // No ID No Entry Please Drink Responsibly. // Drinkaware.co.uk
CHURCH Dundee - 15 Ward Road - Dundee - DD1 1ND