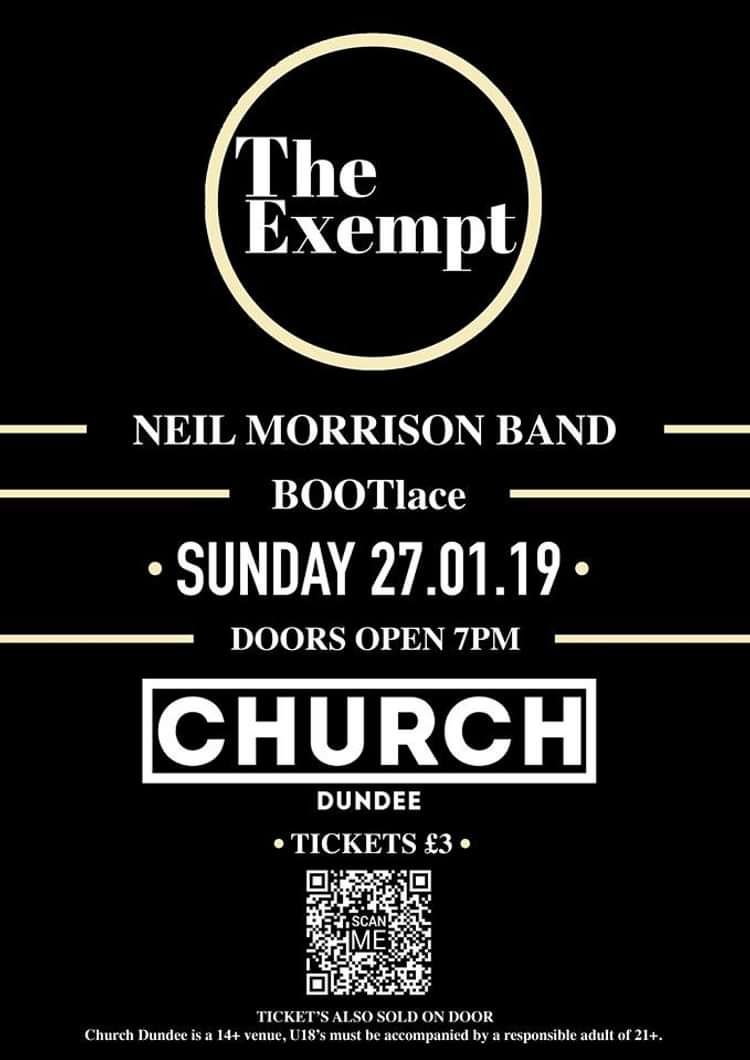 The Exempt
Buy Tickets
The Exempt, based in Dundee, Scotland, are a newly formed rock band who deliver catchy, uplifting songs with an energetic garage/grungy vibe and thought provoking lyrics.
The trio formed as recent as October 2018 and are preparing for the release of their debut single at the start of 2019.
Supports for this event include: NEIL MORRISON BAND BOOTlace
Entry is £3 on the door or E-tickets can be purchased at the link provided.
Church Dundee is a 14+ venue, U18s must be accompanied by a responsible adult of 21+, 2 kids per adult max.