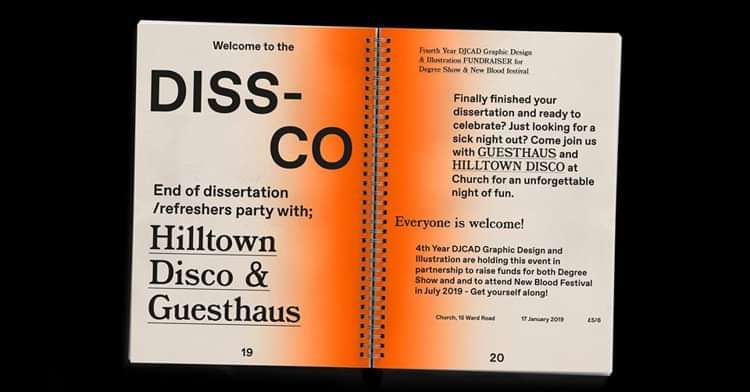 D I S S - C O
Buy Tickets
Welcome to the D I S S - C O ...
FINALLY finished your dissertation and ready to celebrate? Just looking for a sick night out? Come join us with Guesthaus and Hilltown Disco at Church for an unforgettable night of fun.
Event is open to everyone - all are welcome!
4th year DJCAD Graphic Design and Illustration are holding this event in partnership to raise funds for the annual DJCAD Degree Show and to attend New Blood Design Festival in July 2019.
---> https://www.dandad.org/en/d-ad-new-blood-awards/ ---> https://www.dundee.ac.uk/degreeshow/2018/
Tickets £5/6