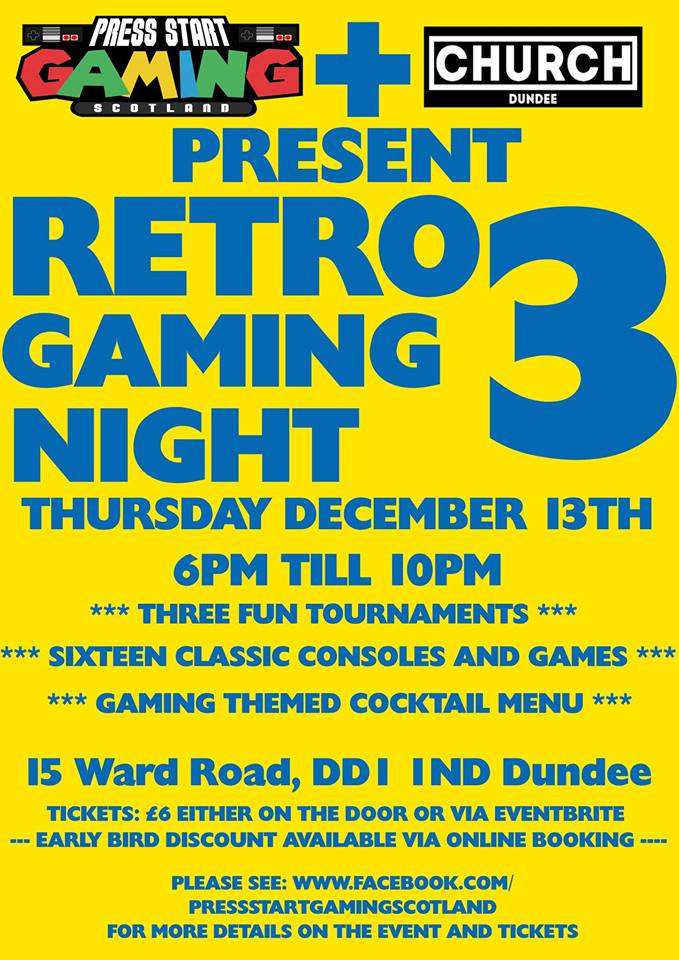 Retro Gaming Night 3
£3-£6
Entry Requirements: 18+
Buy Tickets
After an excellent second gaming night, we just had to close out the year with one more!
This time the floor belongs to you guys!
We will have polls to decide a few of the consoles and games. There will be a players choice tournament which, once decided on will be free to sign up for! There will be other tournaments on offer as well with amazing prizes.
As well as that we will have a special gaming themed cocktail menu at the bar! What really else can you ask for!!
Tickets are £6 and are available on the door as well as via Eventbrite.
*** Special offer *** We have 50 Early Bird tickets at half price on Eventbrite, once they are gone they are gone!