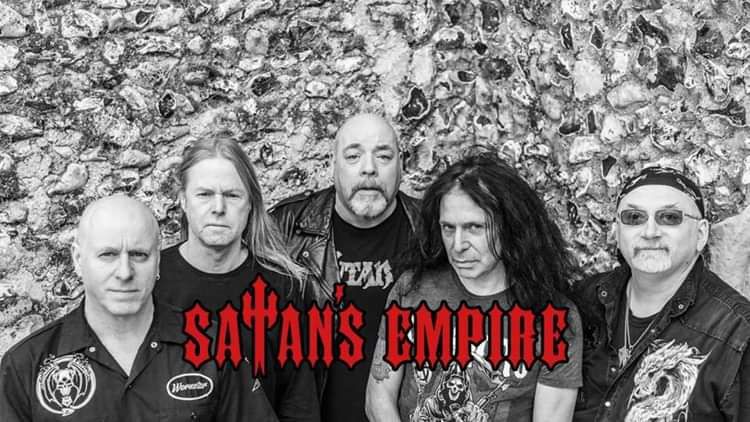 Satan's Empire + Victorius, Catalysis & Houdini Said No
Buy Tickets
Satan's Empire, originally from Dundee Scotland, were best known for their standout track 'Soldiers Of War" which appeared on the 'Leadweight' album for Neat Records at the height of the NWOBHM era. Shortly after the release, the band relocated to London. After a lengthy hiatus, the band have now reformed with the original 'London' line up, which includes Paul Lewis (Guitar), Sandy McRitchie (Guitar), Wayne Hudson (Bass), Derek Lyon (Vocals) along with new member 'Magpie' (Drums). They are happy to announce copies of their acclaimed album "RISING" will be available at the gig along with T shirts & other merchandise.
This new line up are gaining a strong foothold in the UK 'Metal' scene as well as creating shock waves with their initial live appearances in Europe and have gigs through 2018 into 2019.
Supports: Victorius, Catalysis, Houdini Said NO
TICKETS AVAILABLE FROM: Groucho's Record Store - 01382 228 496 Assai Records - 01382 738 406 ONLINE - ti.to/gjpromotionsuk/satans-empire2018
Church Dundee is a +14 venue, U18s must be accompanied by a responsible adult of 21+, 2 kids per adult max.