Children of the Screen - 5 Film Recommendations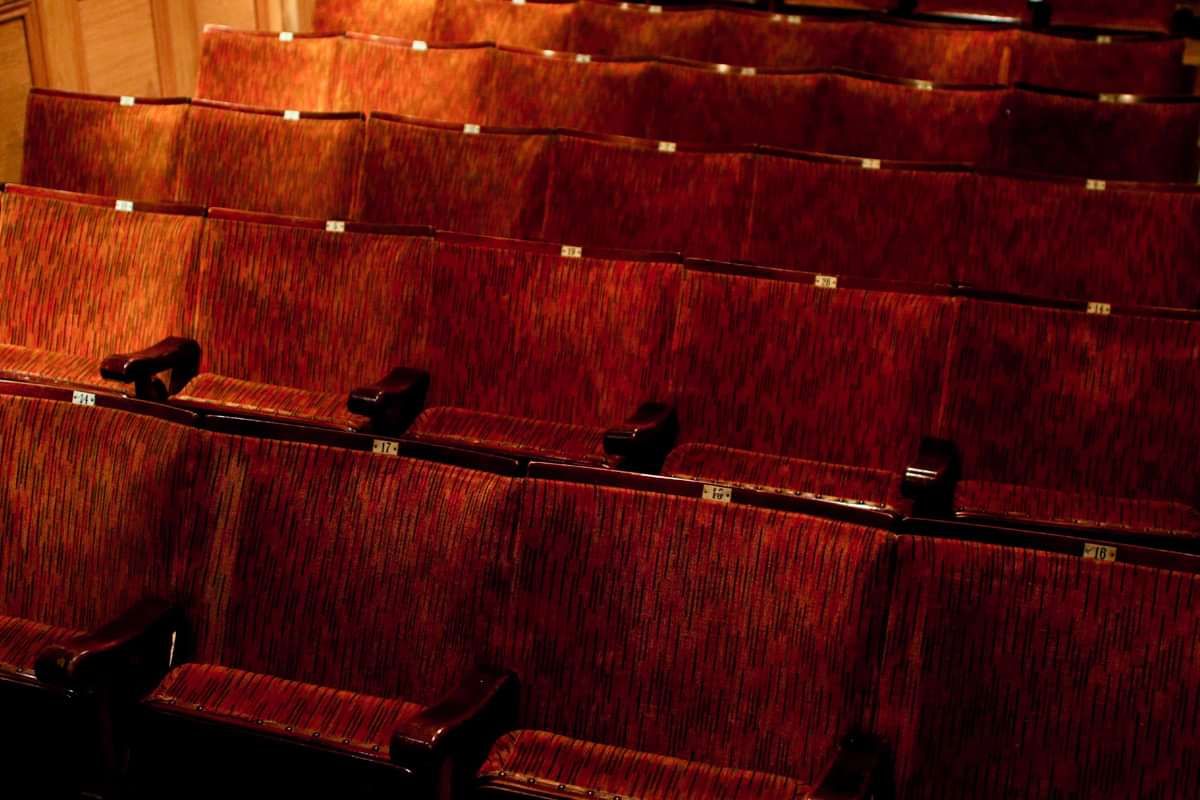 In these unprecedented times, it's vital to remain entertained, whether it's picking your nose until your eyes water or eating 4 share-size bags of Dorito's and wondering who the f*** you are at 3am on a Tuesday morning, entertainment will play a crucial role in making the time pass quickly over the next 3-12 months and film can really help to decorate those surplus hours, so we've each picked a film recommendation with a bit of a reason why.
Conor - Grey Gardens
Grey Gardens is an intimate look into the reclusive lives of former socialites Edie Bouvier Beale and her mother Edith. Relatives of Jackie Kennedy, they isolated themselves from the world living on scraps in a dilapidated Hampton's mansion. Albert and David Maysles captured their eccentric housebound life on film, not knowing it would later be regarded as a seminal documentary of its time. A film quite relevant for the times we find ourselves in right now.
Corey - The Wickerman (1973)
Iconic horror/thriller which took me a shameful amount of time to get round to watching. Instead of overcrowding with goblins, ghouls and jump scares, this film subtlety jabs away creating a very eerie atmosphere throughout and is very impressive with character development. Sexual temptation is also interestingly explored through Britt Ekland's impressive performance. Settings and costume are also perfect at creating a chilling atmosphere and tension throughout the film, leading towards an ending which is highly regarded in film history. A masterpiece by Anthony Shaffer and Robin Hardy.
John - Barry Lyndon
Barry Lyndon follows the trials and retributions of a young Irish socialite intent on success, power, sex and fortune. From the start of the picture, you are immediately under its spell, sending you down the rabbit hole under dreamlike circumstances and uncertainty. Barry Lyndon is classic Kubrick from every shot, zoom and angle. It paints an idealistic vision of 18th century Europe from dazzling natural lightning and countryside beauty. Barry Lyndon is a film that will pull you in with its real-life emotion, it's pain and it's humour. I watched this picture in an early morning trance over the Christmas period. Hypnotised it made me think about love, the intrigue of life and places we only see in dreams. Each visual shot is like walking into a painting which Kubrick achieves with ease and beauty. Allowing his vision with a gentle stroke of his brush. A masterpiece of the highest order.
Harry - Vertigo
I was never particularly interested in cinema a great deal but after catching Vertigo by chance a few years ago, I found myself entirely engrossed in a film, due to the unique and captivating style that Alfred Hitchcock adopts. From unreal cinematography to grave plot twists, I was somewhat left speechless while trying to understand the plot, which lead me to rewatch the thing frantically. I loved the way the film portrays the persistence of infatuation and somewhat horror of love and how that can drive somebody. This will always be one of the greatest films of all time, quite rightly so. I'd always recommend this mind-boggling thriller to anyone.
Nathan - Suspiria (1977)
Stylish and unforgiving, Dario Argento's most famous horror masterpiece follows Suzy Banyon (I read somewhere they based her on Snow White) on her trip to a ballet school in Germany. It's best to leave the most part of this film unsaid as it is most effective when taking you by surprise, pole-vaulting you into 99 minutes of sheer terror, it's also got my favourite film soundtrack ever courtesy of Goblin.
Cheers for reading, you'll be able to find these online somewhere, Suspiria and Wickerman are deffo on Prime. Stay safe and look after each other. If at any point you're at a loose end or wanna collaborate on something to help pass the time just send us a message and we'll see what we can do. Ciao for now.
Honourable mentions: Midsommar, The Lighthouse, 10th Victim, Stop Making Sense, Searching For Sugarman, Uncut Gems, American Graffiti, Lost In Translation, Amarcord, The River, Rosemary's Baby, Rocky 5