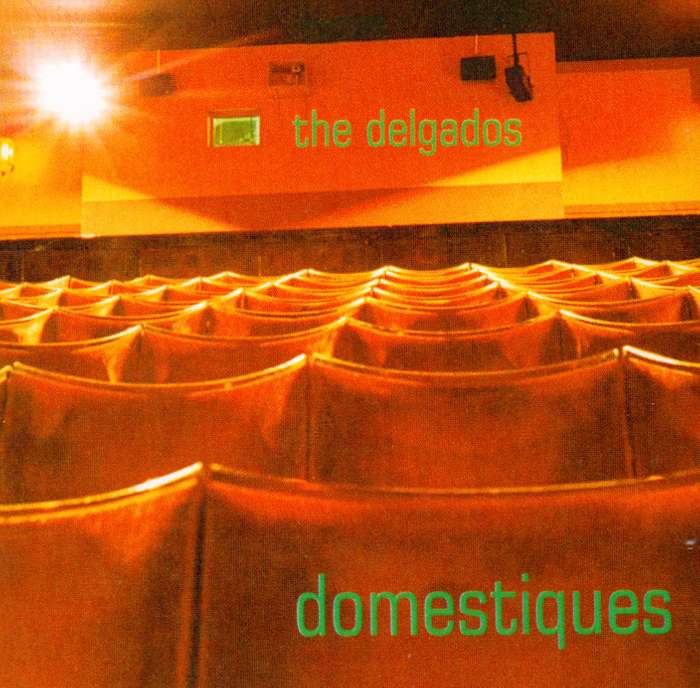 The Delgados - Domestiques - Digital Album (1996)
Original UK Release Date: 28th October 1996. Entire Album Download With Cover Art - 14 Tracks (320K bit rate; 93.1MB)
The Delgados debut album, recorded in MCM studios. The deal with this album was that we would buy the studio a compressor as payment in kind for the recording costs...those were the days.
The album was absolutely riven with cycling references (at least in the artwork if not the songs themselves) and took about five months to write and record. The Delgados were never the quickest of artists when it came to recording and this album had a fairly protracted birthing process. The songs were pretty much divided equally between those written by Emma and the ones that Alun had come up with. On reflection, Domestiques is a hugely entertaining album - quite diverse actually and full of great ideas. I remember when The Delgados agreed to play two nights at The Lyric Theatre - the first night was stuff from Dometiques and Peloton and the next night was The Great Eastern and Hate: when we started rehearsing the Dometiques material we couldn't get over how fast and intricate a lot of the songs were.
Notable mention should be made of the Right Honourable Alan Barr, who made his first appearance with The Delgados on this album and continued with us through thick and thin until it drew to a close in 2005. Alan had advertised himself at MCM Studios as a cello player available for recording sessions - the fact that he had promised a sound that was, how did it go again? Ah yes, "Funky As Fuck", didn't deter us and we phoned him anyway. In typical Delgado style some of his sessions involved him hitting his bow off the cello to create random noise as well as the more traditional stuff which he clearly excelled at.
Other miscellaneous features of the recording included rustling crisp packets and the furtive striking of Irn Bru bottles as percussion. Clocking in at just shy of 40 minutes for a 14 track album, we were yet to embrace the prog, orchetsral leanings of our later material...
Obsure artwork notes: The cinema on the cover of the album was Muirhead in Glasgow, now refurbished into luxury flats; the "sixth night, second month, facing north" statement refers to the release date of Monica Webster; Paul's dad Jim (who had helped us get the label started) can be seen on the CD inlay, second from the right, sporting a lab coat which we felt was another cryptic allusion to the Chemikal of Chemikal Underground; you'll also see the words "Consistently Finished" on the CD itself - another nod to competitive cycling...