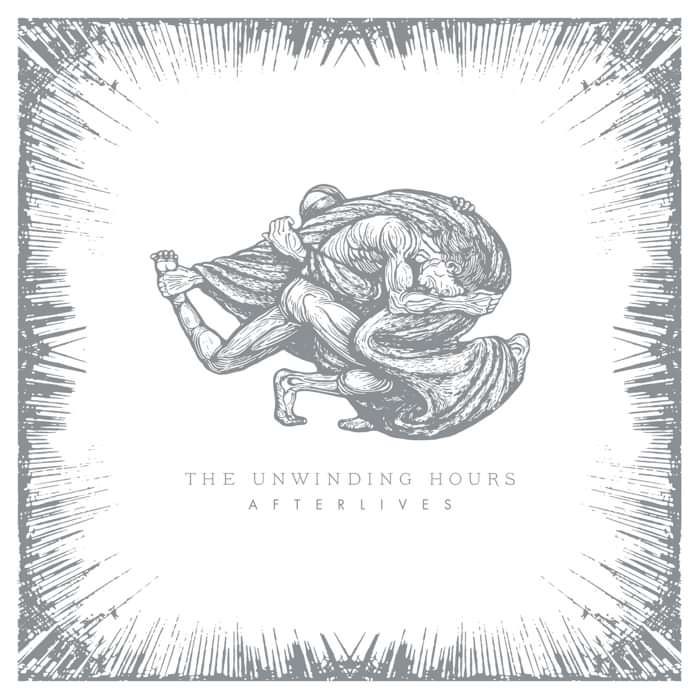 The Unwinding Hours - Afterlives - CD Album (2012)
Original UK Release Date: 20th August 2012
The Unwinding Hours made it clear after their debut in 2010 that they would take their time writing and recording new material. And that they did: Craig going back to university to study Theology and Sociology while Iain concentrated on production and recording in his studio in the south side of Glasgow. At least once a week however, Craig would bring new demos for them to work on and so, slowly, their sophomore effort slowly began to take shape.
Spurred on by a new found excitement for study, Craig claims this had a huge influence on the writing process: "I felt I was finally able to learn and absorb as much as I could but also use it to be able to articulate what I had been trying to express for years. Working with Iain at our own pace allowed us to experiment, try out new ideas and make sure we didn't repeat ourselves. We tried to tie ourselves to different time signatures, made some songs specifically guitar orientated, made others more synth based but also stripped it all back when necessary. We basically just had a ball throwing ideas around. You can actually hear a kitchen sink being battered by a piece of metal near the end of the first song so yes, we had a lot of fun."
Personal responsibility, the fire of knowledge and experience, wrestling with belief and moving onwards are all themes that appear throughout the album. Musically, The Unwinding Hours have also moved forward, something made all too clear with the immediacy of opener "Break". Influences elsewhere on the record include Flaming Lips, Max Richter, The Cocteau Twins and even Laurie Anderson with the tone flitting effortlessly between the minimal and the cinematic.
The album artwork was taken from an etching by an American artist named Jack Baumgartner. Depicting the biblical story of Jacob wrestling with the Angel, Craig explains why it was the perfect cover image for the album: "We thought Jack's depiction was perfect for the front cover. I love the fact that the biblical story is so enigmatic and open to so much interpretation. These stories, like all things capable of stirring the imagination, continue to have an afterlife."
Always bound by their commitment to make consistently engaging and ambitious albums, The Unwinding Hours have added another stunning collection of songs to their growing catalogue. When will the next one arrive? Only fools hold their breath...