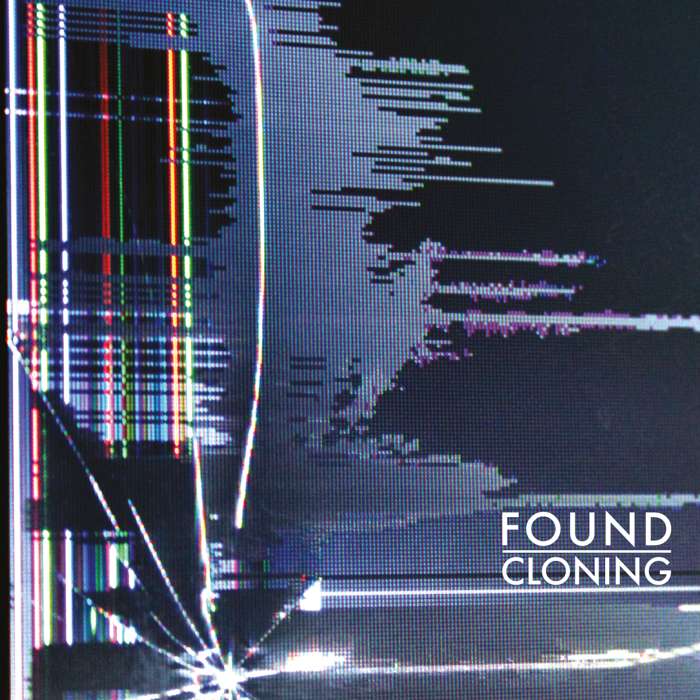 FOUND - Cloning - CD Album (2015)
Original UK Release Date: 6th November 2015
More than four years after 'factorycraft' and with their trio slimmed down to a duo of Ziggy Campbell and Kev Sim, FOUND's sound on 'Cloning' is wreathed in a haar of analogue synthesizers where once it buzzed with brittle guitars.
Campbell acknowledges his and Sim's thoughts turned to matters apocalyptic as a means of defeating the monotony of touring factorycraft. At the same time they were plugging into Vangelis, Tangerine Dream and John Carpenter, electronic music pioneers Beaver & Krause and Tristram Cary, and composers Alan Hawkshaw and Keith Mansfield.
Thus six of the album's 11 songs take the form of brief sci-fi instrumentals bearing titles such as 'Clone Your Own', 'The First Catastrophe' and 'Main Title', the last of which hints at the genesis of Cloning in Campbell's imagination as a concept album for an unmade film of that name.
The remaining five cuts complement the sonic rapture of those vignettes by grafting Campbell's bent for pop melody on to equally articulate but more rhythmically robust backing tracks, notably on opening single 'A Souvenir For Every Hope You Had' and the effervescent 'Hit The Clone Button'. On such songs it dawns on you that amid the spree of low-frequency oscillation, filter sweeps and arpeggiation - much of it fed through a modified Watkins Copicat - Campbell's voice is the lone element preventing the triumph of machine over mankind.
Recorded in a studio in the depths of Edinburgh University's Appleton Tower, at the Edinburgh home of Irish singer Nuala Kennedy (a friend of Ziggy's) and within a derelict primary school in the Highlands, Campbell inadvertently deleted 'Cloning' in its entirety before rebuilding it using rough mixes and orphan sound files. We're rather glad he bothered.