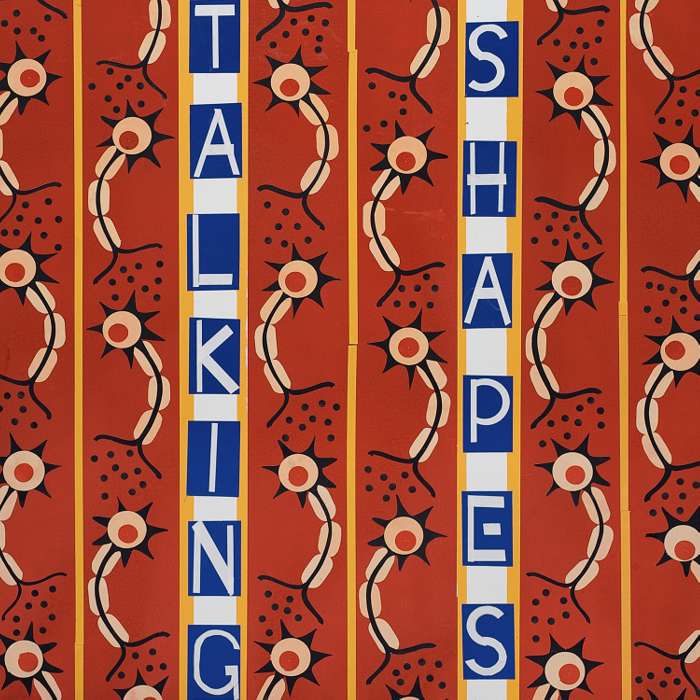 Conquering Animal Sound - Talking Shapes - 12" Vinyl EP (2014)
Limited to 300 copies, these white label 12" EPs come adorned with Tom Varley artwork and contain a download code to boot.
Glasgow electronic shape-shifters Conquering Animal Sound are set to release their first new material in 18 months. The limited edition 12" 'Talking Shapes EP' sees co-songwriters and co-producers Anneke Kampman and James Scott explore musical languages, gender, genetic coding and The Beautiful Game. Written and recorded at home and within Glasgow's Kinning Park Studio / Community Complex, 'Talking Shapes' combines synthetic electronics with organic sounds, drawn from myriad instruments and effects, to create a living, breathing body of work.
'Talking Shapes' progresses the electronic and rhythmic ideas explored by the duo throughout their excellent second album (and Chemikal debut) On Floating Bodies (2013) and its Scottish Album of the Year Award nominated predecessor, Kammerspiel (2011). But it is more open and freer-flowing, revoking traditional verse / chorus structures in favour of letting the duo's music and ideas develop, produce and speak for themselves. The title reflects this ethos - the Talking Shapes refer to letters - as Kampman explains. "The EP is an exploration of language and form. Music is a material language that can be used to explore ideas that needn't be presented in a linear and rational way." [SEAN GUTHRIE]