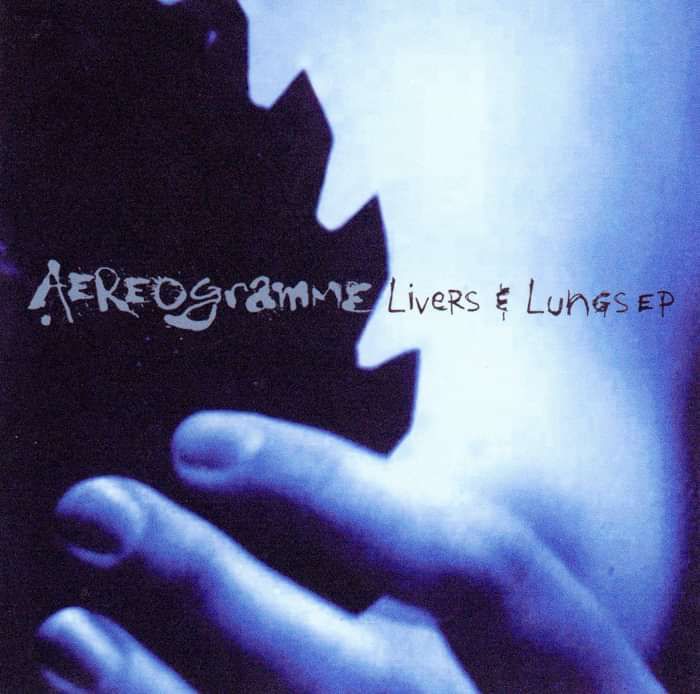 Aereogramme - Livers & Lungs - Digital Single (2003)
Only commercially released in the USA & Germany. Entire Single Download With Cover Art - 4 Tracks (320K bit rate; 36.3MB)
Asthma Came Home For Christmas
Pressed specifically for the US and German markets, the EP's lead track is 'Indiscretion #243' from 'Sleep And Release'. In addition, there are two tracks which were recorded whilst on tour in the US with The Delgados, 'Asthma Came Home For Christmas' and 'Thriller' (yes, that Thriller). The songs would be recorded in a cornucopia of Comfort Suites, Super 8 Motels and Quality Inns as well as the celebrated Grog Shop in Cleveland and the band's transport/jail cell for the tour: a Dodge Ram van.
By all accounts, the four week tour of Canada and North America was an unhingeing experience - exhausting in every conceivable sense. The Delgados found it arduous enough in a sleeper bus so for Aereogramme to cover the distance they did, in such a small van, for such a protracted period of time, was positively heroic. It would play no small part in singer Craig B's physical decline: succumbing not long after his return to a brutal throat infection that not only rendered him effectively mute for several months but threatened the very future of the band itself.
The third track was recorded by the band in Johnny Alucard studios in Glasgow - another film reference for the hawk-eyed Hammer fans amongst you (Dracula AD 1972).