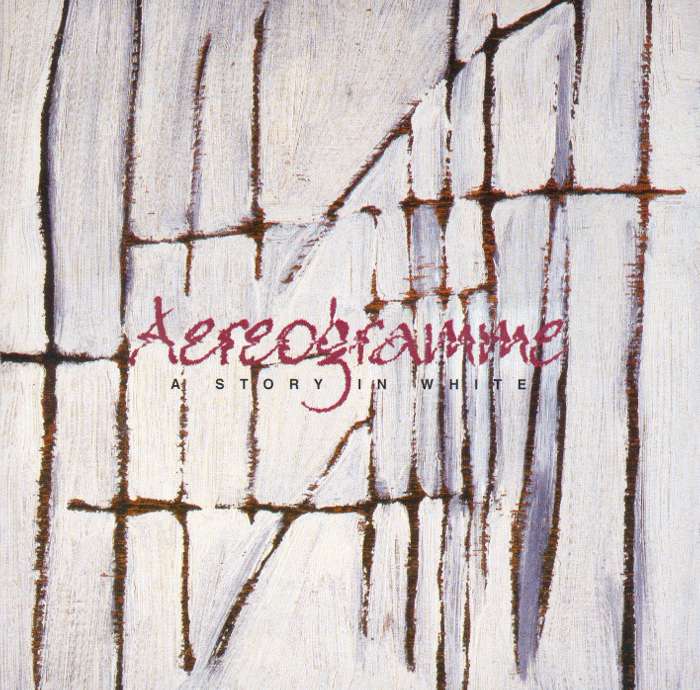 Aereogramme - A Story In White - CD Album (2001)
Original UK Release Date: 24th September, 2001
Paul Savage: I know this is a bit close to home but I don't care - this is a fantastic record. The precision, attention to detail and invention packed throughout is staggering, even more so considering this is their debut. At a time when music is coldly broken down into neatly labelled genres, this album bravely tackles a variety of styles from all out noise to acoustic folk and blends them in a way that seems perfectly logical. The cohesion comes from the emotional vocals of Craig B. - ranging from beautifully angelic to utterly demonic whilst lyrically taking on religion, intolerance and hatred.
You'd be hard pushed to find a more challenging and intelligent record that has the added bonus of being a joy to listen to. Purgatory never sounded so good...
Aereogramme's love of films has always gone hand in hand with their love for music - never more so than with their new album 'My Heart Has A Wish That You Would Not Go' - but there have been cinematic references and influences throughout all their work...
Listen out for the skeletal Henry Kane from Poltergeist 2 in 'Zionist Timing' and, seeing as we're on the subject of films, you may also be interested to know that the inspiration for the triumphantly blusterous choruses in 'Post-Tour, Pre-Judgement' was from none other than Spielberg's ET and his classic lunar bike ride....