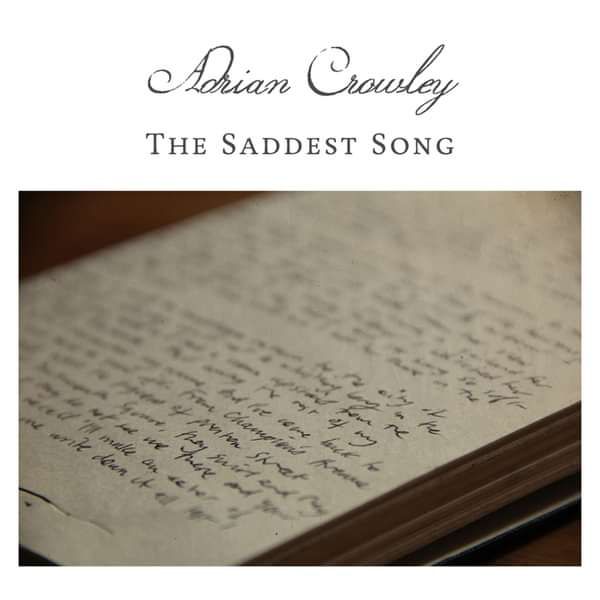 Adrian Crowley - The Saddest Song - Digital Single & Video (2012)
Original UK Release Date: 10th September 2012. Full Single Download With Cover Artwork & Video - 2 Tracks (320K; 77MB)
When Adrian Crowley was awarded Ireland's Choice Music Prize for 2009's 'Season of the Sparks', it felt like a long overdue coronation for the self-effacing and greatly admired songwriter.
Recognised for sometime as one of Ireland's most evocative lyricists, Adrian's gift lies, not only in his poetic flair with words, but in his unerring ability to set those lyrics against an irresistibly affecting musical backdrop, often recalling the spare, reflective potency of Lambchop or Leonard Cohen.
With "The Saddest Song", the first single taken from Adrian's new album 'I See Three Birds Flying', that marriage of eloquent lyricism and musical poignancy has never been stronger as London-based string duo and experimental composers Geese weave plaintive sighs of violin and viola around Crowley's pitch-perfect storytelling.