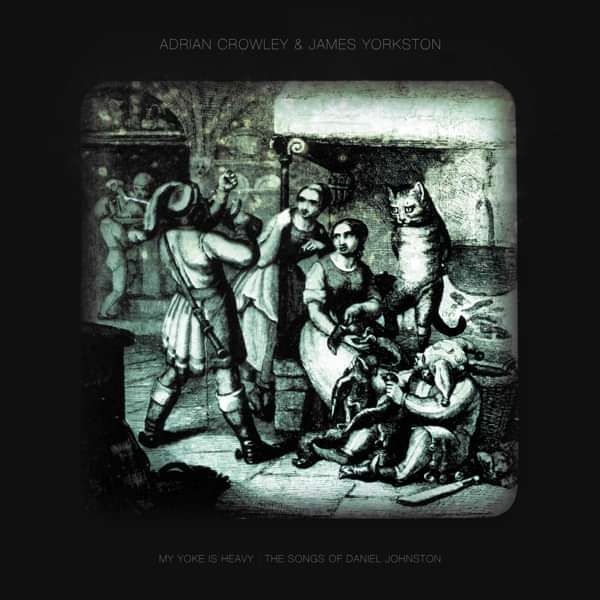 Adrian Crowley feat. James Yorkston - My Yoke Is Heavy: The Songs of Daniel Johnston' - Vinyl LP (2013)
LIMITED TO 500 COPIES A singlefold sleeve with printed 12" x 12" insert, heavy vinyl and a CD to enable digital import.
Original UK Release Date: 6th December 2013.
It's a real pleasure for us to be releasing 'My Yoke Is Heavy: The Songs of Daniel Johnston', not just as fans of Daniel's work, but because it gave us a chance to work with James Yorkston again (he featured on Ballads of the Book) and have another album featuring the mellifluous Mr Crowley.
A homage to the cult American song-writer, the album finds James and Adrian interpreting a selection of Daniel Johnston's beguiling catalogue and, with that material sitting so snugly between merriment and melancholy, it's hard to think of a more appropriate duo than our very own Galway balladeer and Fife's inestimably lyrical troubadour.
Limited to 500 vinyl and 500 CDs, 'My Yoke Is Heavy' is a very special release and one we encourage you to get your hands on without delay.