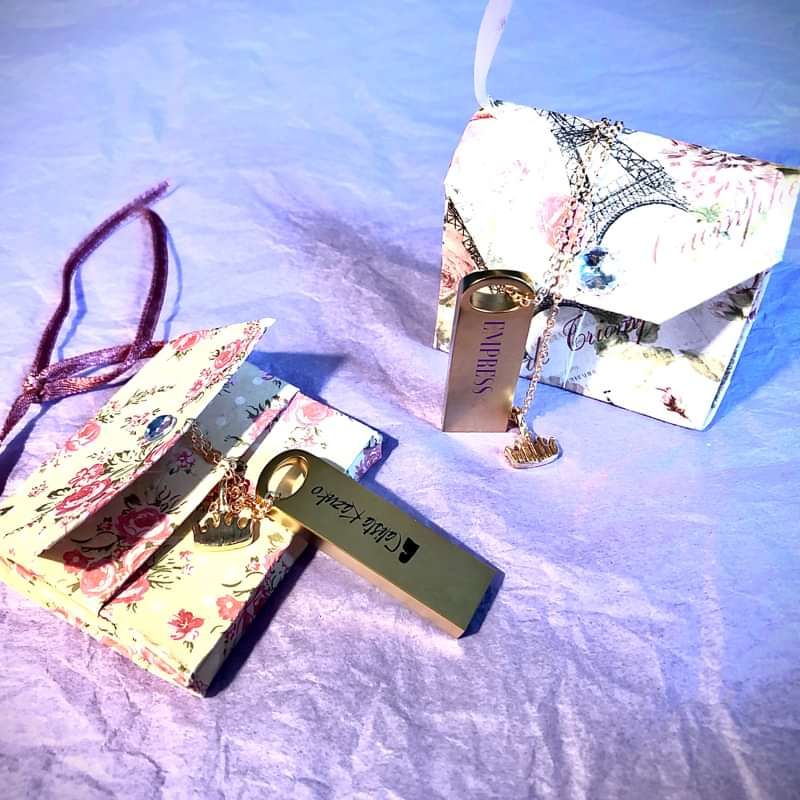 USB EMPRESS Crown Necklace in Origami Handbag! 👜
Because every Empress needs to wear a crown... 👑
♡ Imagine this beautiful necklace delicately dangling from your décolletage darling!
Necklace includes lux gold reusable USBs with 2GB storage featuring full quality WAVs of the EMPRESS Album plus delicious extras including exclusive artwork, digital book, pictures, song lyrics and the Come to Mama music video.. Really rather fancy - fabulous, fashionable and practical!
Necklace comes in a super-kawaii origami handbag, lovingly handmade by the Empress 🎎👜
Comes with Empress handwritten note & 3 months free premium Empress app membership.