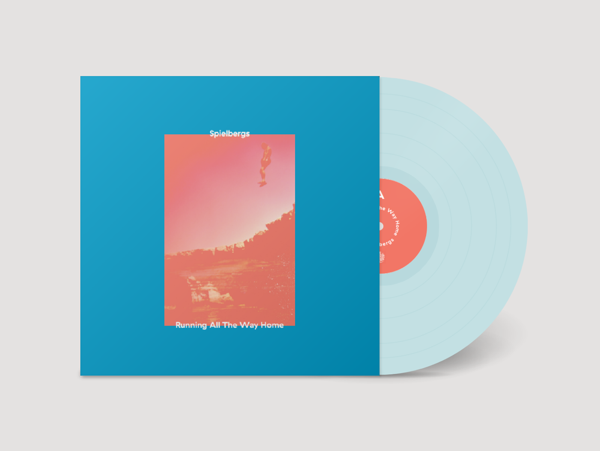 Spielbergs - Running All The Way Home EP - Limited Edition 12" Translucent Blue Vinyl
8 track EP - first pressing of 300 on baby blue, translucent vinyl
Running All The Way Home marks Spielbergs' first new music since the release of their critically acclaimed debut album This Is Not The End, earlier this year. Released on the back of a packed-out spring tour, UK festival appearances and a recent tour support to Foxing – Running All The Way Home is Spielbergs at their triumphant best, condensing the mood of an entire world into a four-minute, adrenaline-shot thrill-ride.
The EP houses a handful of new songs (Running All The Way Home, Oh No and Fake A Reaction) as well as unreleased material from the album recording sessions, including the expansive and thoughtful electronic soundscapes of The Sum, and the ferocious and guttural This Is Not The End which inspired the title of their debut album and now find its release as part of the EP.
The EP will be released on limited CD, digital and limited vinyl - the vinyl containing three additional bonus tracks, Daisy! It's The New Me, Ghost Boy & Setting Sun, all taken from their breakthrough debut EP and all previously unavailable on vinyl.
Running All The Way Home EP tracklist (digital / CD):
Running All The Way Home
This Is Not The End
Oh No
The Sum
Fake A Reaction
Running All The Way Home EP tracklist (LP):
Running All The Way Home
This Is Not The End
Oh No
The Sum
Fake A Reaction
Ghost Boy  7. Daisy! It's The New Me
Setting Sun