MASTODON
We are honoured to announce that we have accepted the support slot for US rock legends MASTODON at the Big Top - Luna Park, this Saturday 28th March. For those of you who have told us our live show was meant for the BIG stage - now is your opportunity to witness it first hand, supporting one of the most influential heavy rock bands of our time. See you there
---
We are very proud to give you the first single 'Become the Light' from our upcoming second album, due for release later this year. Give it a spin and make sure you share it with your friends!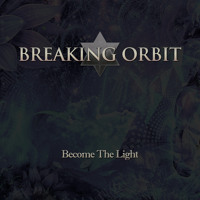 To coincide with the new single, we will also be touring around Australia with our pals sleepmakeswaves. Tickets for all dates are currently on sale here.
Saturday 5 July – Cambridge Hotel, Newcastle NSW Sunday 6 July – Rad Bar, Wollongong NSW Sunday 13 July – Rad Bar, Wollongong NSW Friday 18 July – The Northern Hotel, Byron Bay NSW Saturday 19 July – The Zoo, Brisbane QLD Friday 1 August – The Corner Hotel, Melbourne VIC Saturday 2 August – ANU Bar, Canberra ACT Friday 8 August – Amplifier Bar, Perth WA Saturday 9 August – Jive, Adelaide SA Saturday 16 August – Manning Bar, Sydney NSW
---
Upcoming Shows
July 24th, 2013
We take a bit of time out from writing album number two (which is coming together pretty sweet, mind you!) to play some one-off shows. In August we celebrate the birth of a man known as JigsawZombie (well, some may know him by the name 'Shane'), which means we get to share the stage with some of our pals Shanghai, Beggars Orchestra and Pecking Order. Should be a cracker show at the Annandale.
In September, we head back to Tempo in Brisbane for a showcase at theBIGSOUND conference – "Australia's biggest festival of tomorrows hottest acts". One or two day passes are available for the event, which features more than 100 acts over 12 stages in Fortitude Valley.
Sat August 10 Annandale Hotel, Sydney NSW Thu Sept 12 Tempo, Fortitude Valley QLD
---
Tour Next Week + Merch Online Now!
May 31st, 2013
We kick off our National tour next week – starting in WA, followed by Melbourne, Adelaide, Brisbane and Sydney. We have been busy working on a couple of new tunes that will be seeing their first light on this run. We're pumped!
Also – We have a stack of new merch for sale both online and on the road – new Zip Hoodies, Guys and Girls tees, drink coolers etc. All available worldwide!