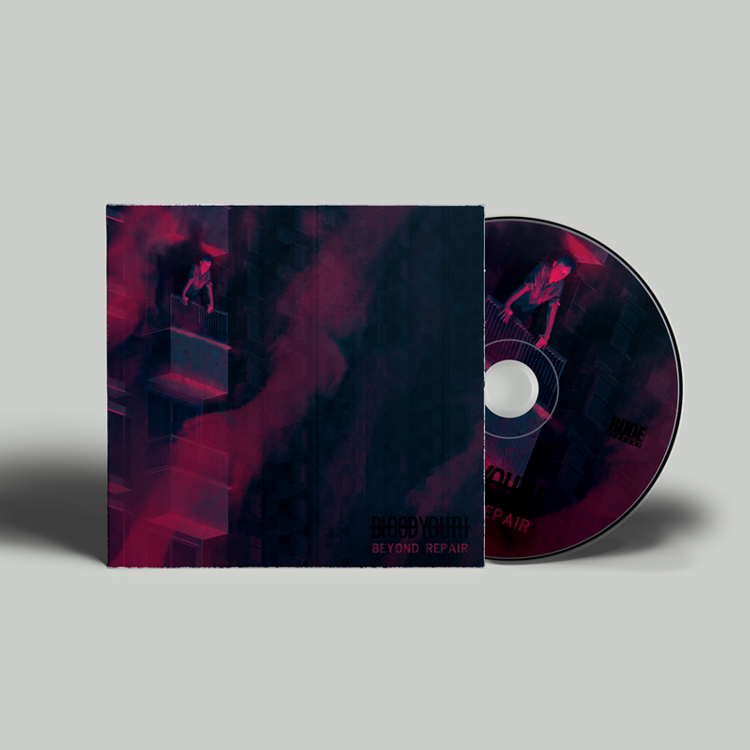 Beyond Repair - Digipack CD
After releasing debut & sophomore EPs 'Inside My Head' & 'Closure', Blood Youth are now ready to reveal their debut full-length, which will see release on April 7th via Rude Records. Recorded at Bandit Studios in Tetbury, UK with Jonny Renshaw (Devil Sold His Soul, The Elijah), 'Beyond Repair' tackles how we deal with anger in the modern age, via an unrelenting assault of punch-to-the-gut riffing, combined with Kaya Tarsus' impassioned vocals that both tear and soar. Brutally heavy yet deftly accessible, the material of Beyond Repair showcases its creators' state of mind, striking a compelling balance between fury and vulnerability.
Since their inception, Blood Youth have focused their considerable energies on the road, with stints supporting Silverstein, Every Time I Die, While She Sleeps, Architects and Beartooth under their belt, in addition to two UK headliners. They have also amassed festival slots at the likes of Download, Hevy, Slam Dunk, Camden Rocks, Ghostfest, Y Not, Destruction Derby, Busterfest and 2000 Trees.
"We were aiming to create something very aggressive but very real. With Beyond Repair, I believe we have achieved just that."
Track listing: 1. Making Waves 2. What I'm Running From 3. Savanna 4. Parasite 5. I Remember 6. Reason To Stay 7. Pulling Teeth 8. Buying Time 9. Bless 10. Man Made Disaster