Music Glue's Apply To Play platform has already helped more than 9000 artists apply to some of the most exciting festivals around the world. Have a browse through the current opportunities and keep checking for new ones.
ARE YOU A BOOKER? Find out more about our free artist submissions platform - Apply to Play.
The Apply to Play opportunities below are live, good luck!
Before you get started, read these simple insider's tips from The Great Escape festival booker to optimise your profile.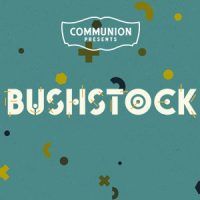 Bushstock is an annual celebration of the year round work Communion achieve as a promoter, featuring one summer day of cutting edge programming, around multiple venues in Shepherds Bush in London. The festival's focus is creating a platform for the genuine discovery of new music (bringing proper music fans and great new artists together) and celebrating Communion's West London heritage. We've partnered with Bushstock this year for a very special Apply to Play. All submissions will be reviewed and one artist will be chosen to perform an opening slot at this year's festival. The successful applicant will be contacted via email by Friday 28th April 2017. Entries close March 31st. Apply to play here.
---
Always The Sun is an independent three-day event celebrating music, arts, community; and green living. Taking place in Stoke Park, Guildford on 8-10 September 2017, the family-orientated festival will feature both nationally acclaimed artists and local talent. Dedicated stages for theatre and the arts will be represented through collaboration with the area's leading theatre and arts companies, celebrating Guildford's vibrant and historic creative scene. Apply to play here.
---
Over the last seven years the Future Music Forum has become known for its forward looking stance within the industry, intimate atmosphere & one of the premier events for the US & European digital music industry to meet. The FMF is an agile, creative, experienced team of event producers, company CEO's, musicians and PR & marketing professionals that prides itself on producing an unforgettable event experience. FMF takes place 13-15 September 2017 in Barcelona. Apply to play here.
---
Held in association with Wall Of Sound and Rough Trade over May Day bank holiday, Portobello Live festival features hot new bands and performers alongside rock royalty and special guests. The programme of events, playing out across the stages of Portobello's iconic pubs, clubs and venues, will provide fun and entertainment galore under one big umbrella. Music, film, poetry and art lovers will join with music industry and media professionals to enjoy the best of the West in a diverse programme of delight. Apply to play here.
---
Set in the stunning surrounds of the Lake District's Eridge Deer Park, Kendal Calling is an innovative, independent festival renowned for more than just music! Located in one of the most beautiful festival sites in the UK, it is a highlight of the busy summer calendar. Kendal Calling 2017 will showcase huge headliners, rising stars & unique acts on their array of stages. Kendal Calling will take place 27-30 July 2017. Apply to play here.
---
Bluedot is a brand new festival of discovery located in the shadow of the Lovell Telescope at Jodrell Bank Centre for Astrophysics; the iconic space observatory and the heart of the festival's quest for knowledge. Festival goers are invited to camp out under the stars and explore an interstellar programme of ground breaking encounters blending music, technology, arts, and the sciences. This is your chance to be part of an incredible experience. Apply to play here.
---
OneFest is a UK based, not-for-profit Community Interest Company designed to support the emergence of new talent. Working collaboratively with a partnership of like-minded organisations, OneFest provides a platform for new and emerging talent. Artist Registration for OneFest & Frank Turner Present 'Lost Evenings at The Roundhouse 2017' is now officially open in partnership with Music Glue. If you are interested in submitting your act for consideration, all you need to do is register for free via Music Glue by 31st March 2017. All submissions will be reviewed by the OneFest team. Apply to play here.
---
Moseley Folk Festival programs a healthy mix of traditional, contemporary and downright experimental folk and acoustic music. Showcasing unsigned acts right next to well established international artists makes for a really exciting bill. This year they're again venturing out beyond the tree lined boundaries of the park into a choice selection of Moseley Village's finest pubs where you'll find sessions, dancing and an array of talented musicians.
Apply to play here.
---
Mostly Jazz Funk & Soul Festival is now taking artist submissions to play at the Birmingham event on 7-9 July, 2017. Last year's line up included Parliament-Funkadelic, De La Soul, Craig Charles, Blackalicious and many more amazing artists. This is your chance to join in. Apply to play here.
---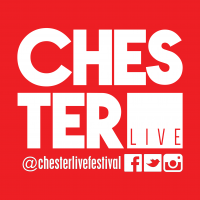 Chester Live is a city wide, multi venue live event based in the city of Chester. The 2017 edition will run from 22 - 25 June. You can already apply to play at Chester Live here.
---
Increase your chances of being noticed, check out these 5 simple tips to improve your Music Glue site.
These opportunities have recently closed.
The Great Escape showcases over 450 emerging artists from all over the world in venues across Brighton, UK and will take place 18-20 May 2017. Already announced acts to play in 2017 include Klangstof, MarthaGunn, Matt Maeson, Moses, Nilufer Yanya, Pote (Live), The Age of L.U.N.A and more. Apply to play at The Great Escape is now closed.
---
Live At Leeds is an award winning metropolitan festival held annually within a variety of venues and spaces in Leeds and will take place on 29 April 2017. Already confirmed to play are Slaves, Wild Beasts, White Lies and many more, including Music Glue artists Jaws, Let's Eat Grandma and Flamingods. Apply to play at Live at Leeds is now closed.
---
FOCUS Wales is back and will take place over 11-13 May 2017! FOCUS Wales is an annual multi-venue festival taking place in Wrexham, North Wales, each spring, which places the music industry spotlight firmly on the emerging talent that Wales has to offer the world. FOCUS Wales 2017 will mark the festival's 7th edition, and will welcome over 7,000 people to the town, building upon 2016′s record attendance across a jam-packed weekend of events. There's no place like Wrexham during FOCUS Wales, as we showcase 200+ bands, fill out a variety of spaces and music venues, using 20 stages, and hosting a full schedule of Interactive Industry Sessions, Stand-up Comedy, Arts events, and Film screenings, throughout the festival. Apply to play at Focus Wales is now closed. You can grab a ticket to the festival here.
---
Long Division will now be on hiatus in 2017. Read the statement from the organisers here. Roll on Long Division 2018.
---
Presented by the UK's leading music development agency, Generator and now in its ninth year, Evolution Emerging is the North East's biggest event for new music and annually presents over 40 exciting emerging artists in some of the region's best independent music venues, located in the thriving Ouseburn Valley. The event continues to unearth countless new artists from the North East and beyond and has previously showcased notable performances from the likes of Nadine Shah, Hyde and Beast, Lanterns on the Lake, Beth Jeans Houghton, Eliza and the Bear, Cattle and Cane, Lisbon and The Lake Poets. Apply to play at Evolution Emerging is now closed. You can grab tickets to the festival here.
OUR FESTIVAL PARTNERS FOR APPLY TO PLAY INCLUDE...
---
← News
Share
Tweet
Share