Apply to Play is a free service for festival, showcase and venue bookers, available as part of the Music Glue platform. It is also completely free for artists to apply.
Already in 2017, over 10,000 artists have applied for events across the globe through Music Glue. From industry showcases in North America to summertime jazz festivals in the UK, Apply to Play saves bookers time by aggregating all applications into one place, making it easy to review and connect with each artist directly.
We constantly update this page with the latest opportunities - keep checking for new ones.
ARE YOU A BOOKER? Find out more about our free artist submissions platform - Apply to Play.
The Apply to Play opportunities below are live, good luck!
Before you get started, make sure to maximise your chances with a great Music Glue profile. Have a read through our new easy guides for your profile and check these simple insider's tips from The Great Escape festival booker to optimise your profile.
---
This new international showcase series is a direct collaboration with Berlin's "tastemaker" radio FluxFm. It happens every Wednesday in Berlin, Germany, between April and September and has become a well established event in peoples calendars. Bands playing this gig get playlisted on FluxFM and an interview is conducted before the Gig. Bands that have previously played Bergfest are for example: Husky, Fil Bo Riva, Blaudzun, Mammùt, Hollow Coves, Current Swell. Apply to play here.
---
Sundown's Platform Stage is all about discovery. Scouting for the best up and coming acts, DJ's and home-grown talent, it's the chance for new artists to have the opportunity to be heard. For your chance to be playing on the same festival lineup as pop heavy weights such as Rag n' Bone Man, Pendulum and You me at Six, apply to play here.
---
Mondo is an annual festival and business summit, bringing together, music, technology and innovation, taking place in New York City 4 -8 October 2017. The daytime business summit is held in partnership with New York University. Mondo brings together a community of musicians, innovators, business disruptors, thinkers and doers, powering the discovery of new music and technology. At night, Mondo showcases a curated selection of unique and compelling artist performances from newcomers to musicians on the precipice of success. Artist submissions close on 4 August 2017. Apply to play here.
---
Metropolis Studios in association with Music Glue brings you 'Metropolis Rising', a brand new platform offering the most promising new talent the opportunity to perform at one of the most famous recording facilities in the world, Metropolis Studios in London, UK. Apply to play here.
---
Always The Sun is an independent three-day event celebrating music, arts, community; and green living. Taking place in Stoke Park, Guildford on 8-10 September 2017, the family-orientated festival will feature both nationally acclaimed artists and local talent. Dedicated stages for theatre and the arts will be represented through collaboration with the area's leading theatre and arts companies, celebrating Guildford's vibrant and historic creative scene. Apply to play here.
---
Over the last seven years the Future Music Forum has become known for its forward looking stance within the industry, intimate atmosphere & one of the premier events for the US & European digital music industry to meet. The FMF is an agile, creative, experienced team of event producers, company CEO's, musicians and PR & marketing professionals that prides itself on producing an unforgettable event experience. FMF takes place 13-15 September 2017 in Barcelona. Apply to play here.
---
Moseley Folk Festival programs a healthy mix of traditional, contemporary and downright experimental folk and acoustic music. Showcasing unsigned acts right next to well established international artists makes for a really exciting bill. This year they're again venturing out beyond the tree lined boundaries of the park into a choice selection of Moseley Village's finest pubs where you'll find sessions, dancing and an array of talented musicians.
Apply to play here.
---
Mostly Jazz Funk & Soul Festival is now taking artist submissions to play at the Birmingham event on 7-9 July, 2017. Last year's line up included Parliament-Funkadelic, De La Soul, Craig Charles, Blackalicious and many more amazing artists. This is your chance to join in. Apply to play here.
---
Increase your chances of being noticed, check out these 5 simple tips to improve your Music Glue profile.
These opportunities have recently closed.
Fit The Bill in association with Albert Dock Liverpool, presents Folk On The Dock Festival from 26-28 August 2017. Now in its second year, the event celebrates the best in folk, acoustic, roots and shanty music in the most beautiful setting alongside the water's edge and the boats moored at the NW's most popular visitor attraction. As well as the main Dock Stage with free performances from headline artistes and emerging talent, there are ticketed events and smaller stages in various venues around Albert Dock. Artists last year included Blair Dunlop, Benji Kirkpatrick, Henry Priestman and Winter Wilson. The Liverpool Shanty Festival is also incorporated into this event with international artistes performing on the boats and on various stages. Folk On The Dock is presented by the legendary Janice Long and the event has been nominated Best Large Event at the Liverpool Tourism Awards. Apply to Play at Folk On The Dock is now closed.
---
Love Supreme Jazz Festival is a 3 day greenfield jazz festival held in the first weekend of July in East Sussex. Already announced to play across Love Supreme's 4 stages this year are The Jacksons, George Benson, Gregory Porter and Laura Mvula to name a few, and this is your chance to join this incredible line up. Apply to Play at Love Supreme is now closed.
---
Camden Rocks is the rock'n'roll all dayer of the year. Over two hundred of the best new and established high energy guitar bands perform across twenty venues in Camden Town in London, the hub of the UK's rock 'n' roll scene. Back to shine a light on the next generation of emerging stars this year, Camden Rocks are looking for a band to fill the last slot at the festival. Applications close on May 25 and please only apply if you can perform in London on June 3, 2017. Apply to play for Camden Rocks is now closed.
---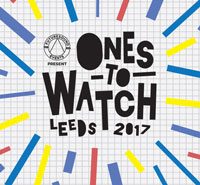 Applications are now open for 'Futuresound presents: Ones To Watch Leeds 2017' Competition - your chance to win a slot at Leeds Festival & Reading Festival. To be eligible, your act must be from the West Yorkshire region in the United Kingdom (Postcodes LS, BD, HD, HG, HX, WF, YO) and be full time residents in the region. Applications are now closed.
---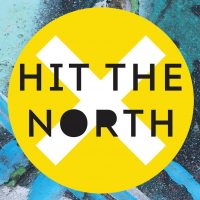 'Introducing Hit The North festival, the North East's biggest multi-venue music festival in the heart of Newcastle Upon Tyne. Taking place on 28 April 2017, the festival aims to celebrate the UK's hottest acts whilst providing a platform for emerging talent and music discovery. With 11 venues, 65 announced bands and one ticket; Hit The North will be putting the North East on the map as a destination for music fans. Now is your chance to get involved with one of the most exciting events to 'hit the north' in decades. The festival team has a slot available for one lucky act to open Hit The North festival. Apply to play at Hit The North is now closed.
---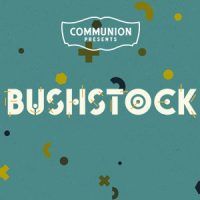 Bushstock is an annual celebration of the year round work Communion achieve as a promoter, featuring one summer day of cutting edge programming, around multiple venues in Shepherds Bush in London. The festival's focus is creating a platform for the genuine discovery of new music (bringing proper music fans and great new artists together) and celebrating Communion's West London heritage. We've partnered with Bushstock this year for a very special Apply to Play. All submissions will be reviewed and one artist will be chosen to perform an opening slot at this year's festival. The successful applicant will be contacted via email by Friday 28 April 2017. Apply to play at Bushstock is now closed.
---
Bluedot is a brand new festival of discovery located in the shadow of the Lovell Telescope at Jodrell Bank Centre for Astrophysics; the iconic space observatory and the heart of the festival's quest for knowledge. Festival goers are invited to camp out under the stars and explore an interstellar programme of ground breaking encounters blending music, technology, arts, and the sciences. This is your chance to be part of an incredible experience. Apply to play at Bluedot is now closed.
---
Set in the stunning surrounds of the Lake District's Eridge Deer Park, Kendal Calling is an innovative, independent festival renowned for more than just music! Located in one of the most beautiful festival sites in the UK, it is a highlight of the busy summer calendar. Kendal Calling 2017 will showcase huge headliners, rising stars & unique acts on their array of stages. Kendal Calling will take place 27-30 July 2017. Apply to play at Kendal Calling is now closed.
---
Palestine Music Expo 2017 takes place 4-7 April. The Expo will showcase both established and upcoming Palestinian artists to local audiences and key members of the international music industry. These will include record companies, booking agencies, music supervisors, festivals promoters and Media. The Expo will bring artists and professionals together, in an effort to build mutually beneficial relationships and develop valuable networking opportunities in Palestine. Apply to play at Palestine Music Expo is now closed.
---
The Great Escape showcases over 450 emerging artists from all over the world in venues across Brighton, UK and will take place 18-20 May 2017. Already announced acts to play in 2017 include Klangstof, MarthaGunn, Matt Maeson, Moses, Nilufer Yanya, Pote (Live), The Age of L.U.N.A and more. Apply to play at The Great Escape is now closed.
---
Live At Leeds is an award winning metropolitan festival held annually within a variety of venues and spaces in Leeds and will take place on 29 April 2017. Already confirmed to play are Slaves, Wild Beasts, White Lies and many more, including Music Glue artists Jaws, Let's Eat Grandma and Flamingods. Apply to play at Live at Leeds is now closed.
---
FOCUS Wales is back and will take place over 11-13 May 2017! FOCUS Wales is an annual multi-venue festival taking place in Wrexham, North Wales, each spring, which places the music industry spotlight firmly on the emerging talent that Wales has to offer the world. FOCUS Wales 2017 will mark the festival's 7th edition, and will welcome over 7,000 people to the town, building upon 2016′s record attendance across a jam-packed weekend of events. There's no place like Wrexham during FOCUS Wales, as we showcase 200+ bands, fill out a variety of spaces and music venues, using 20 stages, and hosting a full schedule of Interactive Industry Sessions, Stand-up Comedy, Arts events, and Film screenings, throughout the festival. Apply to play at Focus Wales is now closed. You can grab a ticket to the festival here.
---
OUR FESTIVAL PARTNERS FOR APPLY TO PLAY INCLUDE...
---
← News
Share
Tweet
Share