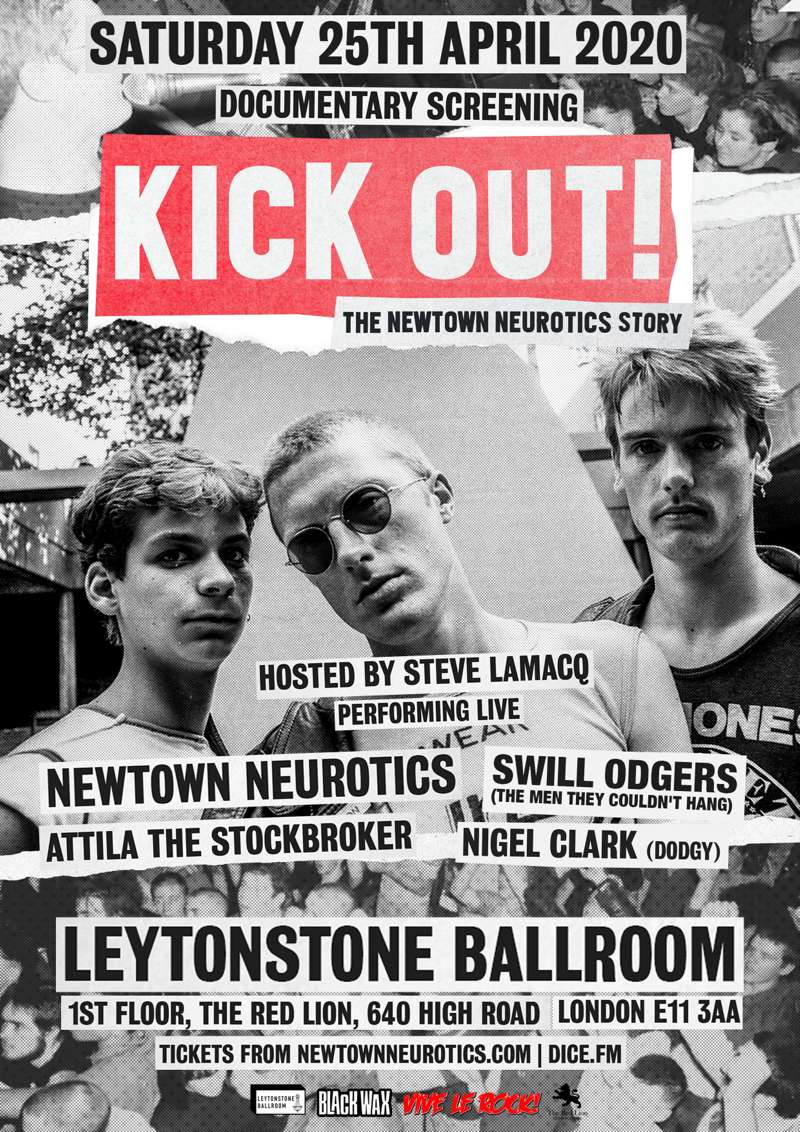 Black Wax presents:
Kick Out - The Newtown Neurotics Story
Newtown Neurotics + Attila The Stockbroker + Steve Lamacq + Swill Odgers + Nigel Clark
Unreserved Seating (e-ticket)
General Admission Standing (e-ticket)
A special screening event with live performances from the Newtown Neurotics, Attila The Stockbroker and more, hosted by Steve Lamacq.
TICKETS ON SALE THURSDAY 31st OCTOBER
*Limited unreserved seated tickets available - seating will be available for the early part of the show up until the end of the film screening. They will be removed for the Newtown Neurotics performance unless needed for accessibility.