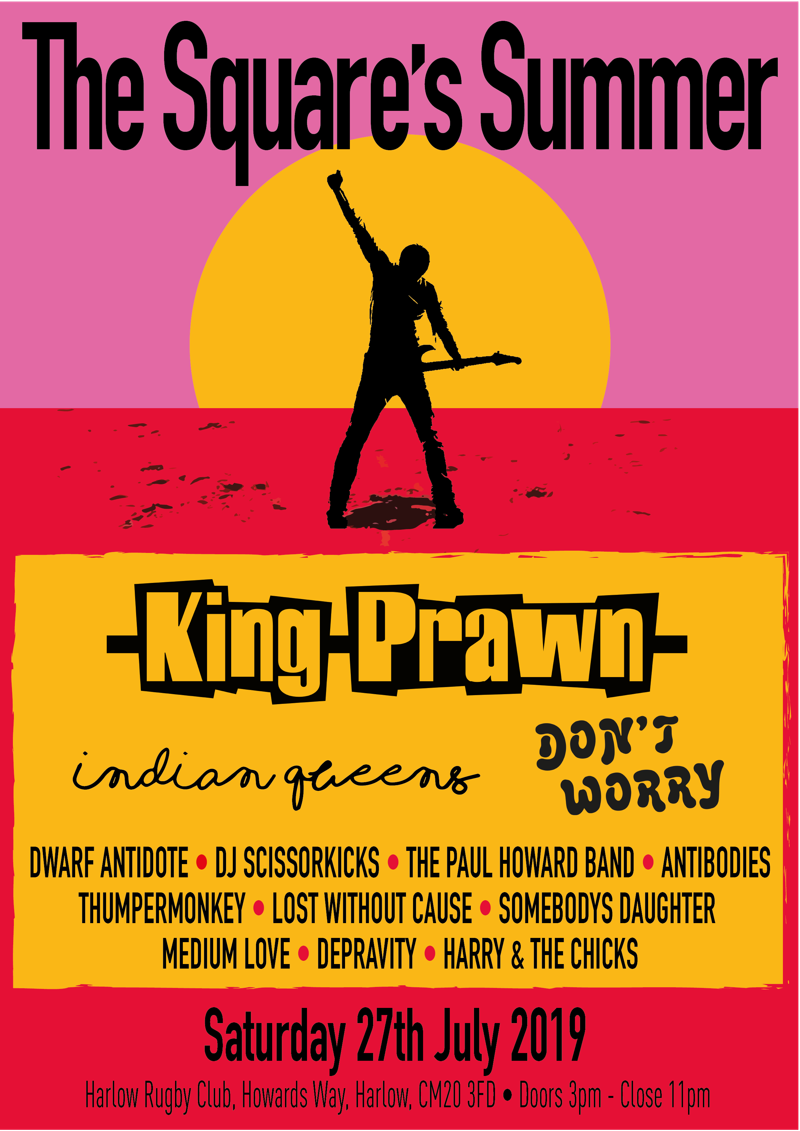 Black Wax presents:
The Square's Summer Reunion
King Prawn + Indian Queens + Don't Worry + DJ Scissorkicks + The Paul Howard Band + Thumpermonkey + Antibodies + Dwarf Antidote + Somebody's Daughter + Medium Love + Lost Without Cause + Depravity + Harry And The Chicks
SOLD OUT
Entry Requirements: 16+
We know you all want a new venue, but nothing's happening yet, so in the meantime we're throwing a party - a good old fashioned Square summer all-dayer!
It's going to be indoors and outdoors, with a BBQ, bars and bands... and hopefully some sunshine.
DOORS OPEN 3PM
ALL TICKETS SOLD OUT! Someone let Paul know to get the door team ready!
Line Up
Band from Essex, UK. Feel Your Bones available now at dontworryband.bigcartel.com, dontworry.bandcamp.com or on iTunes/Spotify.
Twitter/Instagram: @dontworryband
Weaving tales of love and loss with her powerful vocals and perfectly crafted songs. Somebody's Daughter blends folk and pop to create compositions that will leave you hanging on every word and singing along all at once.