SJM Concerts presents:
Billy Bragg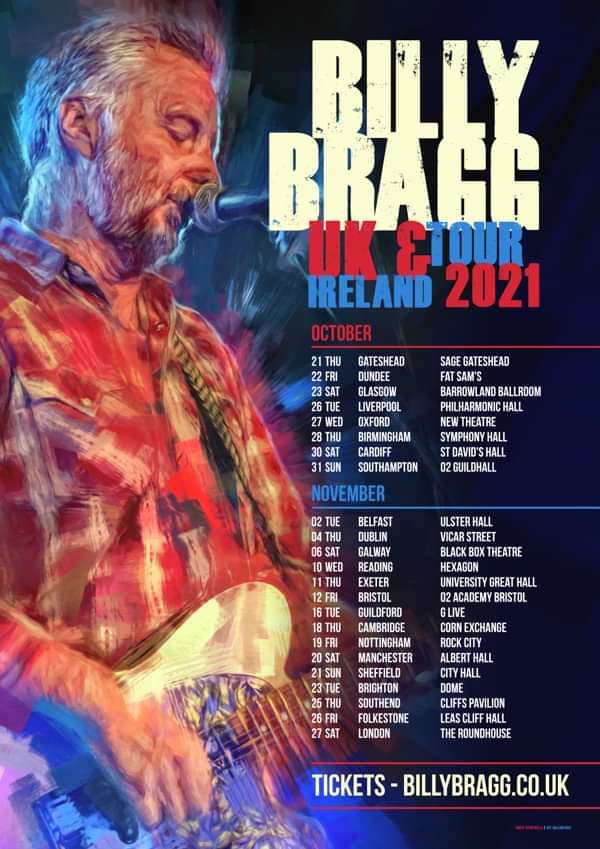 Reserved Seating tickets will be allocated closer to the date of the show on a first come first served basis.

Customers with access requirements should contact the venue directly. Please email boxoffice@thsh.co.uk
Line Up
Billy Bragg has been a fearless recording artist, tireless live performer and peerless political campaigner for over 30 years. Among the former Saturday boy's albums are his punk-charged debut Life's a Riot With Spy Vs Spy, the more love-infused Workers Playtime, pop classic Don't Try This At Home, the Queen's Golden Jubilee-timed treatise on national identity England, Half-English, and his stripped-down tenth, Tooth and Nail, his most successful since the early 90s. The intervening three decades have been marked by a number one hit single, having a street named after him, being the subject of a South Bank Show, appearing onstage at Wembley Stadium, curating Leftfield at Glastonbury, sharing spotted dick with a Cabinet minister in the House of Commons cafeteria, being mentioned in Bob Dylan's memoir and meeting the Queen. At their best, Billy's songs present 'the perfect Venn diagram between the political and the personal' (the Guardian).
View Profile