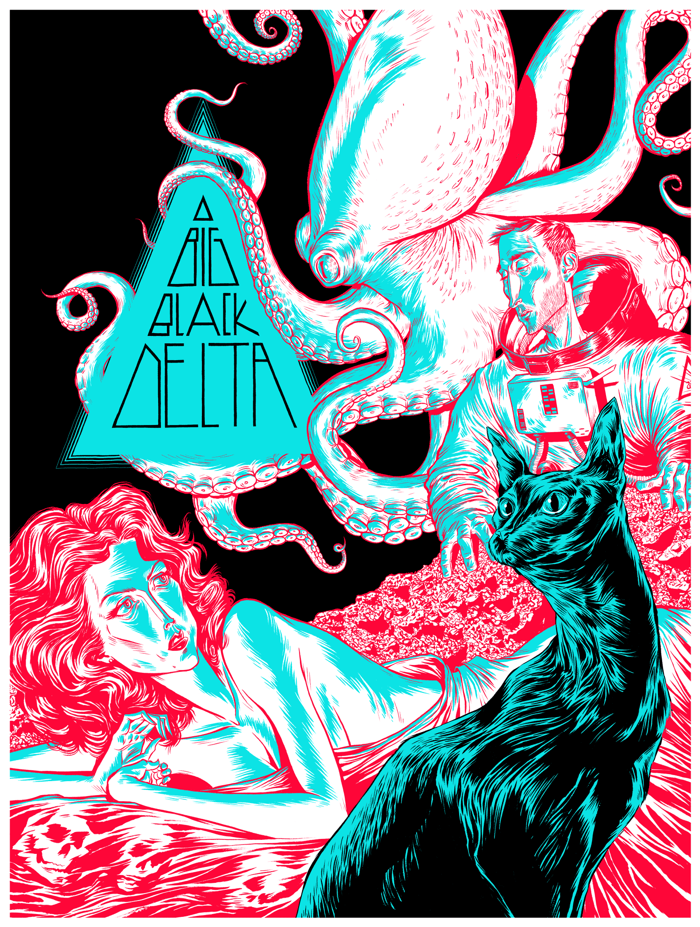 Huggin & Kissin - Ltd Edition Art Print
Signed, numbered art print
Big Black Delta is excited to have had the opportunity to work with an artist called Adam Osgood, who has created an animated video for 'Huggin & Kissin'.
Alongside the video, he has produced this art quality print. Limited to only 200 copies, each product is hand numbered and signed by Adam.
The prints are currently available to pre-order - due to their limited nature, they will be shipped from 31st March.
Anyone who purchases the print will automatically receive a free mp3 version of the Big Black Delta album.