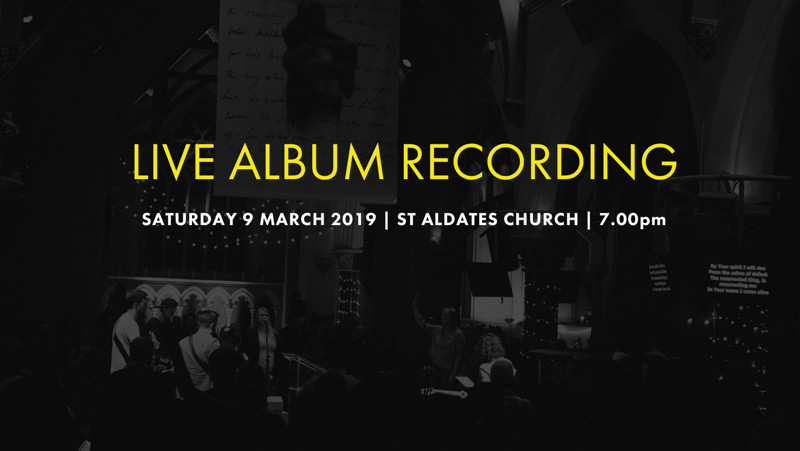 Bespoke Records presents:
St Aldates Live Album Recording
St Aldates Worship
7
Entry Requirements: None
St Aldates Worship are excited to be recording a brand new live album in Oxford- 9th March. Doors @ 19.00
INFO For any more info or if you have any questions email: worship@staldates.org.uk info@bespokerecords.com
This event is standing, though a limited amount of seating will be available. This event will use darkened lighting, and also be filmed.
CHILDREN This event is suitable for anyone aged 12+. We ask that anyone attending under the age of 18 comes with an adult responsible for them. Unfortunately we are unable to provide crèche facilities for children or babies.