Pro Bono Choir // A Place Called Home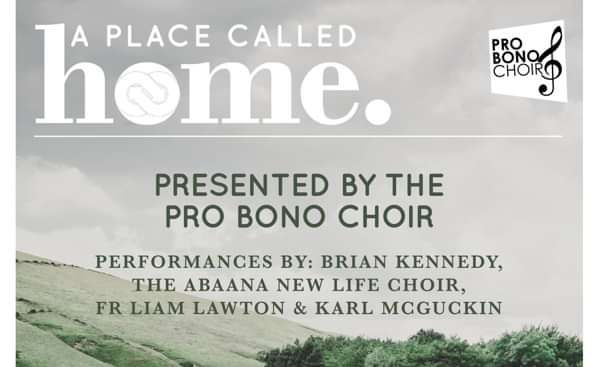 The Pro Bono Choir present A PLACE COME HOME - a concert in support of homeless people both here and abroad. The main proceeds from this event will be going to the The Welcome Organisation, Belfast.
Performances will include Brian Kennedy, The Abaana New Life Choir, Liam Lawton Music and Karl McGuckin.