Start Making Sense - Talking Heads at the Bassment!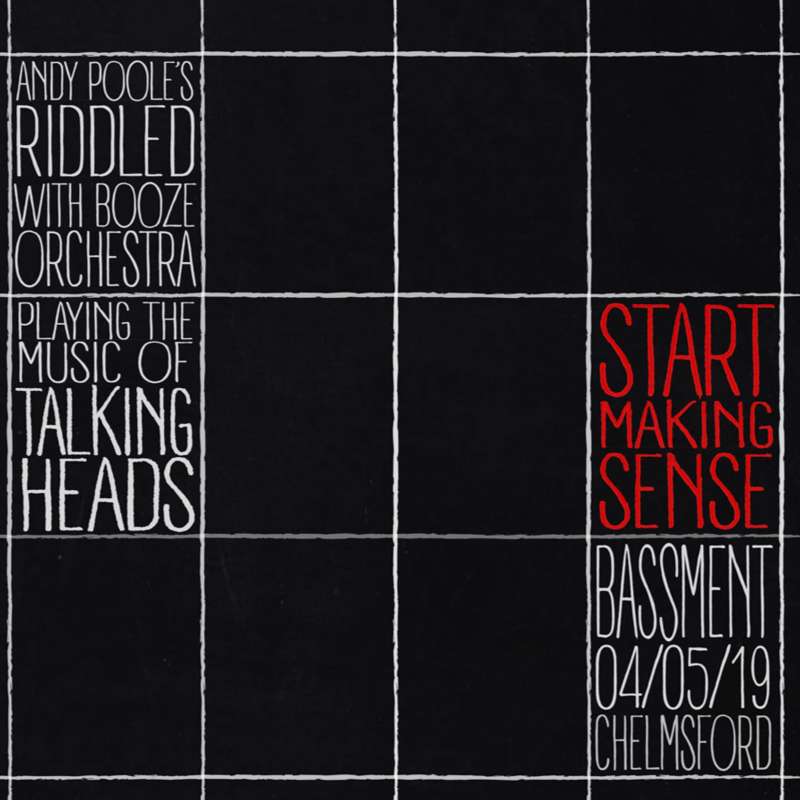 Andy Poole's Riddled With Booze Orchestra take on their next challenge: a full set dedicated to the brilliance of David Byrne's Talking Heads, all learnt, practiced and perfected until it's same as it ever was in just 12 weeks!
This is going to be heaven so get your tickets early (they'll be made available within the next couple of weeks) and remember that all profit from the tickets goes straight to charity!
Helping us burn down the house on the night will be awesome, angular angst-poppers FretBear!