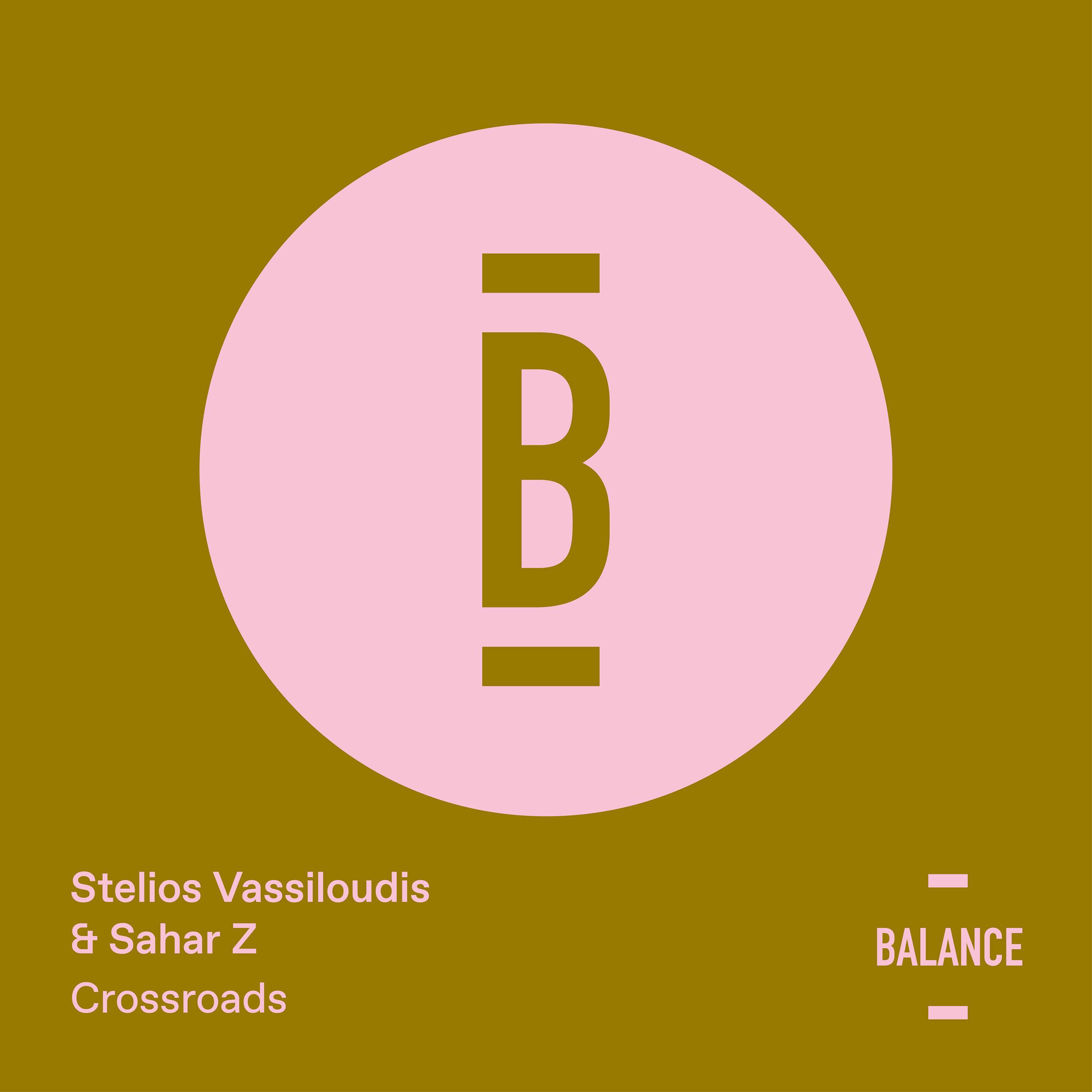 Stelios Vassiloudis & Sahar Z - Crossroads [Digital - WAV]
There are not many within the world of melodic, and emotive house that don't know the names of Sahar Z and Stelios Vassiloudis.
Front Row (Beatless Version)
Based respectively in Israel and Greece, the two producers have both earned their stripes in the progressive house arena through highly consistent and affecting releases.
Three-time winner of Israel's DJ of the Year award, Sahar Z's work with everyone from Bedrock to Lost & Found is well documented, and his productions receive regular support from John Digweed to Sasha to Hernan Cattaneo. Stelios Vassiloudis might just be one the most well-known exponents of emotive house to come from Greece, and that point is hard to argue when you look at his formidable back-catalogue of releases on music labels including Bedrock, Poker Flat, Ovum, Audiomatique and Moodmusic.
This is the second time the duo has collaborated in the studio, and based on the result it is an absolute crime they don't do so more often. For their debut outing on Balance Music, they have delivered a four track EP, which is an undeniable statement from two highly experienced engineers.
On 'Crossroads', a flickering melody dance across an irresistible beat, the call-and-respond relationship between the kick and the bass delivering something truly infectious. The percussion, especially the hats are crisp and fresh, adding a lot to an already inviting rhythm. Electric sounds whizz and whirr alongside comet sounds drenched in reverb: an FX panel has gone rogue. A bewildered plucked instrument fades into existence, sounding confused and asking for directions, finding its way into the breakdown where it loses its mind even more. The beat returns to bring some direction, and push the plucked string all the way to the track's conclusion.
'Black Tears' wears its tech influences on its sleeve like a high-ranking badge, and it absolutely drips with ominous energy. The bassline is a thick piece of dark rubber stretched to within an inch of its life, and like a strict father, it looms menacingly over the pumping kick. An almost 303-sounding riff, crunchy hats and other loose hits add to the drama. And then a crack in the clouds: the breakdown shows a slither of light, a bewitching melody which adds some feminine energy. A small respite before it all starts up again. 'Black Tears' is easily one of the more darker releases Balance Music has released in a while.
Set in an ethereal playground, the intro for 'Front Row' is pure magic. Flaring and organic wood instruments, airy pan flutes and lush synths all set the mood across a beautiful ambient platform. Woven into the matrix are warm, digital crackling that sound like happy woodland creatures living life in a dense, green enchanted forest. This jungle-like intro sets the scene, serving as a perfect opener for any DJ set. After five minutes of meditative bliss, the beat finally arrives - and when it hits it is sensational. The kick and bass are warm, like the first proper day of Spring, and a spritely melody shimmers across various claps, cymbal hits and splashes. There is also a mystical beatless version, which is sure to take you away to distant places in your mind.
Tracklisting: 1. Crossroads 2. Black Tears 3. Front Row (Original mix) 4. Front Row (Beatless version)