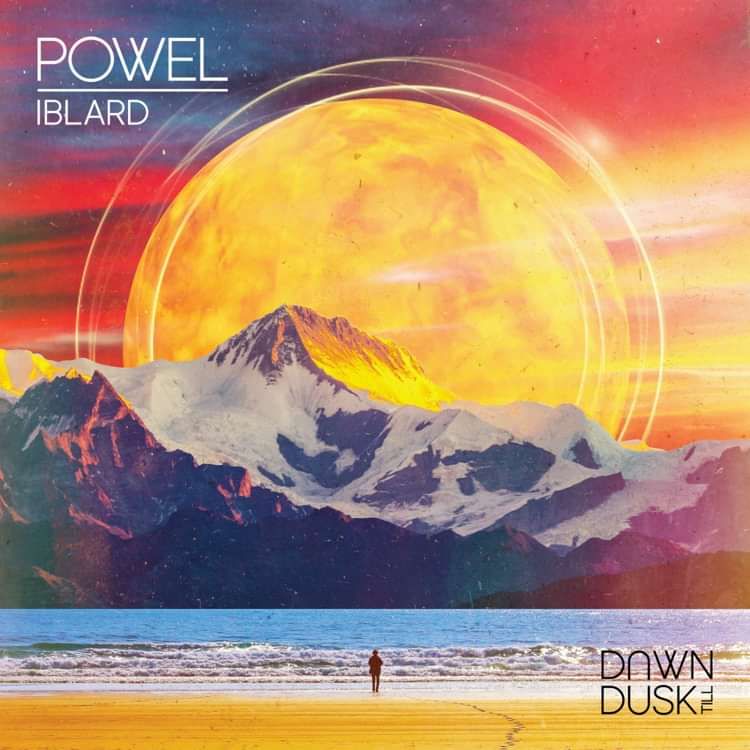 Powel - Iblard (12" + Bonus Download)
New label from Australia Dawn till Dusk with their first EP from Powel, who has had previous releases on All Day I Dream, and Do Not Sit,
As the waves licked the shore, a sense of calm came over them. Contented calm. This was their happy place, their nirvana. Nothing could harm them here, there was only good, and love, and music from sunset to sunrise. 'Dawn till Dusk' they would call it, and soon it would attract others seeking the same things, the same calm contentment that only the music of sunrises and sunsets could provide. Music that captivates the mind, and frees the soul.
The first of them was Powel. A gifted musician from Germany, who has had previous releases on All Day I Dream, Do Not Sit, and Ajundadeep. Powel's music captures warm, airy atmospheres, and celestial rhythms, and he always finds a way to thread natural elegance, and tasteful patience in his productions.
Opening with 'Johannesburg' we are quickly transported into Powel's world. A sparse beat slowly transforming into a warm vibe with rhodesy keys, violins, and male vocal ad libs.
'The Grand Opening' named after (and also sampling) the Swedish band, adds live instrumentation to the deep house aesthetic with aplomb: gritty percussion drives the track, as airy harmonics drift in, and out of the mix.
'Aburaya' is next in both vocal, and instrumental form. Deeply Detroitian by design, the uplifting pads and keys made this life-affirming, it's crescendo shouting joy from the rooftops.
While wonky rubbery bass powers 'Hang On' forward with nuanced keys, and vocal shots ricocheting around your head.
Saving the best until last, 'Iblard' is the sparsest of all, its aquatic pads draws you in to a warm place, where discordant melodies swirl across the spilling, and dripping percussion, and a lazy bass sigh intermittently to make its presence known. Once the warbled radio static appears towards the end, you know peak satisfaction has been reached.
It's very apt that Powel is the first artist to release on new imprint Dawn till Dusk. The German epitomise music which captivates the mind and frees the soul, a notion the new label will encapsulate. This EP is the perfect start to the new project, music that can translate to desert dancefloors, or soundtrack sunrise/sunsets on the beaches of Ibiza.
Tracklisting
Iblard
Aburaya (Original mix)
Johannesburg
The Grand Opening
Soundcloud: Audio Preview
Facebook: Dawn till Dusk