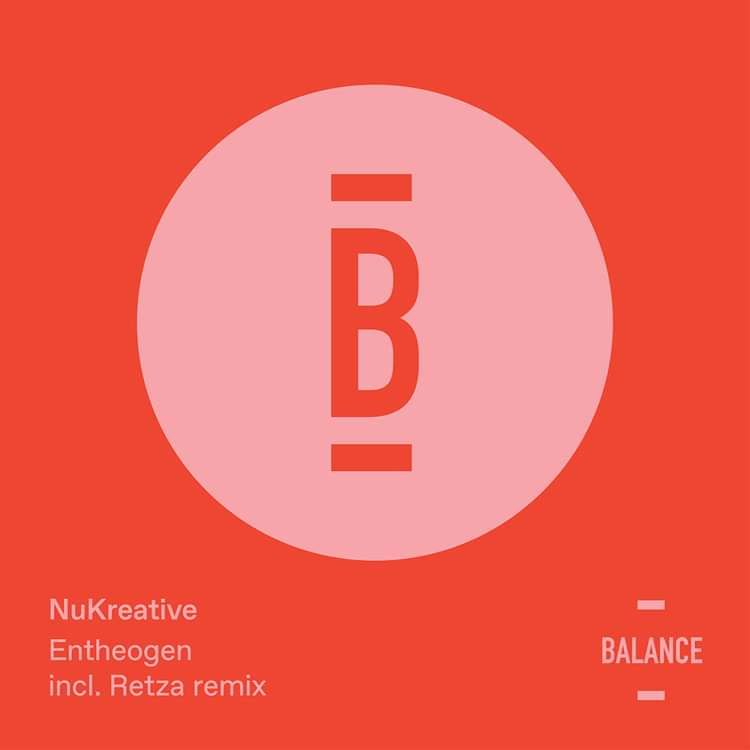 NuKreative - Entheogen [Digital - WAV]
NuKreative is the brainchild of Australian producers Danny Bonnici and Jamesen Re...
Entheogen (Retza's Recreational mix)
Entheogen (Ambient Version)
Their latest release on Balance Music is a beautiful duo of tracks which is spiritual and groove-based in equal doses. Also included, is a remix from fellow Aussie, and All Day I Dream producer, Retza, who recently delivered a quality version of Uone's 'Karnival Dreams' (also on Balance Music), and rounding off the package is an essential ambient rework that will impress, as much as it soothes the soul.
On the lead single 'Entheogen', NuKreative channel sacred plant ceremonies via shaman shakers and impressive FX. A bassline introduces itself in the form of an elongated brush stroke before fading into a meditative break filled with splashes of live recorded female staccato vocals and guitar. After this, the bass takes on a more upbeat rhythm to take it all the way through for a highly satisfying listen - and dance. In a word, 'Entheogen' is elegant, and should find favour on the dustier dancefloors around the globe.
On 'Retza's Recreational Mix', Melbourne producer Retza, who is quickly becoming Balance Music's go-to man for remixes, turns in a suitably infectious rework. His warm bassline rides along a confident kick, and he manages to add even more air to the original's elements. The whole production exudes an irresistibly ethereal feel, a perfect example of restrained deep funk which can take your set into any direction as needed.
The 'Ambient Version' does what it says on the label: perfect, lush ambient for the more contemplative moments. With the beat stripped away, all the other elements are given more space to breathe, making for a cosmic journey through different vocals, instrumentation and FX. If you were a fan of the Cafe Del Mar compilations, you know what to expect. If you don't know those compilations, prepare yourself for an absolute blissed-out excursion.
On 'Moody Men' the ceremony is over, and the integration can begin. Here the duo plays with various wood instrumentations, which gels beautifully, and has enough kick for an undeniable dancefloor workout. The toms feature prominently too, and have a dual purpose: rhythm and bass. An analogue synth poses a lot of questions regarding life, love, and the way forward. If you need to fill a flailing dancefloor, take things in a different direction, or add more 'build' to your set, look no further than 'Moody Men'.
Tracklisting: 1. Entheogen (Original mix) 2. Moody Men 3. Entheogen (Retza's recreational remix) 4. Entheogen (Ambient version)