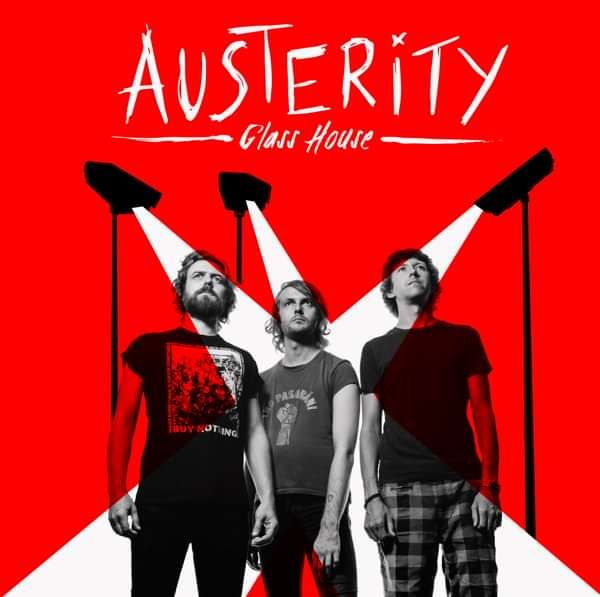 Glass House
Debut Single - Out Now! Free Download!
Download for free by joining the mailing list to receive news and offers from Austerity. You can unsubscribe at any time. We'll also ask you to confirm your location in order to help with future event planning. For more details see the privacy policy.
This service is provided by Music Glue. By submitting this form you agree to the terms and conditions
*"Listening to the angular, spiky Glass House from Brighton post punk trio Austerity is a far better way to relieve yourself of the anger at the state of the world than throwing stuff at photos of Donald Trump's hairpiece, Boris Johnson's hair and Nigel Farage's smug grin.
It's the first time I've ever said this but the world needs more Austerity."*