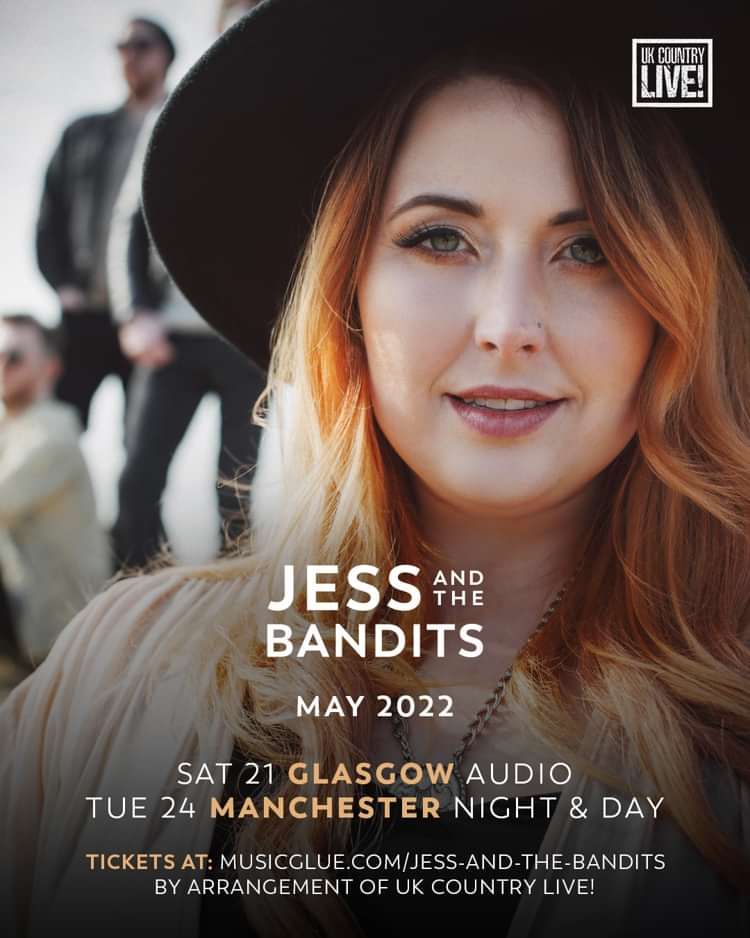 Audio Glasgow presents:
Jess & The Bandits
£15
Entry Requirements: 18+
Buy Tickets
UK Country Live are delighted to present a hotly anticipated live performance from Jess & the Bandits, returning to the UK for the first time since 2019. Frontwoman Jessica Clemmons formed her Bandits in 2012. With her big voice and warm personality, the Texas native felt an instant connection with the four Brits who made up her band and shared her love for authentic country music. Though over the years members have come and gone as they carve out their own musical journeys, Jess and the band have forged her own brand of UK country, releasing music to critical acclaim, touring extensively and growing a dedicated fan base along the way. With new music on the way in 2022, Jess is delighted to be showcasing some of her new tracks alongside plenty of her biggest songs.