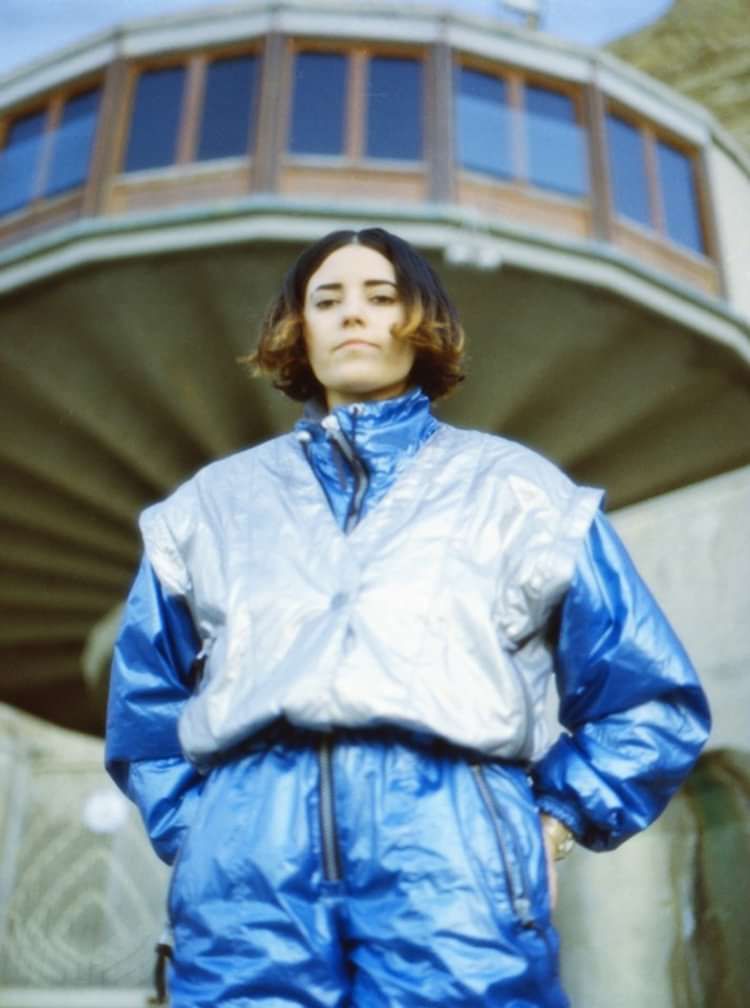 Audio Glasgow presents:
Jackie Mendoza
Buy Tickets
PCL Presents Jackie Mendoza + support Wednesday, 16th October
Audio Glasgow
7pm Doors
18+ Only
Tickets available via See Tickets or In-Store at Tickets-Scotland: https://www.seetickets.com/event/jackie-mendoza/audio/1411180
Born and raised in the border city of Chula Vista, California, Jackie Mendoza blends the cultural influences of her hometown and her motherland of Tijuana, Mexico, creating eccentric electronic pop, Latin-driven dance beats and vibrant soundscapes. Latin-pop, indie pop and electronic music have all had strong but equal impacts on Jackie's musical path at different times in her life. Mendoza has been experimenting with electronic ukulele-based pop, expanding the instrument's sound to its maximum potential by layering it with beats while singing in both English and Spanish. Her debut EP, LuvHz (Love Hurts), out later this year on Luminelle Recordings, was mostly written during a precarious time in Mendoza's life, and is a six-track exploration of love and relationships.
The slow-building single "De Lejos" was written while she was on tour in Mexico, shortly after she returned to San Diego after graduation. Released earlier this year, the song was written for her girlfriend, and toils with the emotional hardships of being in a long-distance relationship.
"Seahorse" directly refers to how seahorses mate for life and live in in a symbiotic state by taking on equal responsibilities. "I think 'Seahorse' is the song that encapsulates the EP sonically and thematically," says Mendoza. "The instrumentation of the song mirrors the sense of being underwater. I imagined myself swimming between colorful coral reefs and seagrass. The sonic textures and theme behind this song are echoed throughout."
The song "Mucho Más" acts as a self-assuring pep talk explaining that there is "mucho más allá" or "way more out there" to confront and explore with courage and joy. "Hidden reasons and lost causes, what's a mystery now will make sense eventually," says Mendoza. "What I Need" describes the indecisiveness in a new romance with erratic club beats and bright instrumentation, while "Your Attention" deals with an unrequited online love.
The EP was recorded by Rusty Santos (Panda Bear's Buoys), a collaborator that Mendoza quickly recognized she had many parallels with: both have lived in Southern California, New York and Mexico, and have an appreciation for Latinx producers and artists. "Meeting and working with Rusty Santos has been a great opportunity. Working with him was seamless and inspiring," says Mendoza. "When I started working on the songs with Rusty Santos, the sound matured and definitely benefited from the ears of an experienced producer." This led to a tight-knit collaboration that spun "Puppet Angels," a track that reflects feeling out of touch and like the odd one out when returning home after being gone for an extended period of time. "Loco Flow" is her personal response to the current American political climate and the disregard for human rights and planet preservation. "The title of the EP (LuvHz) encapsulates all types of love and the hurt than can come with it: love in relationships, love for the environment, and love for one's culture."