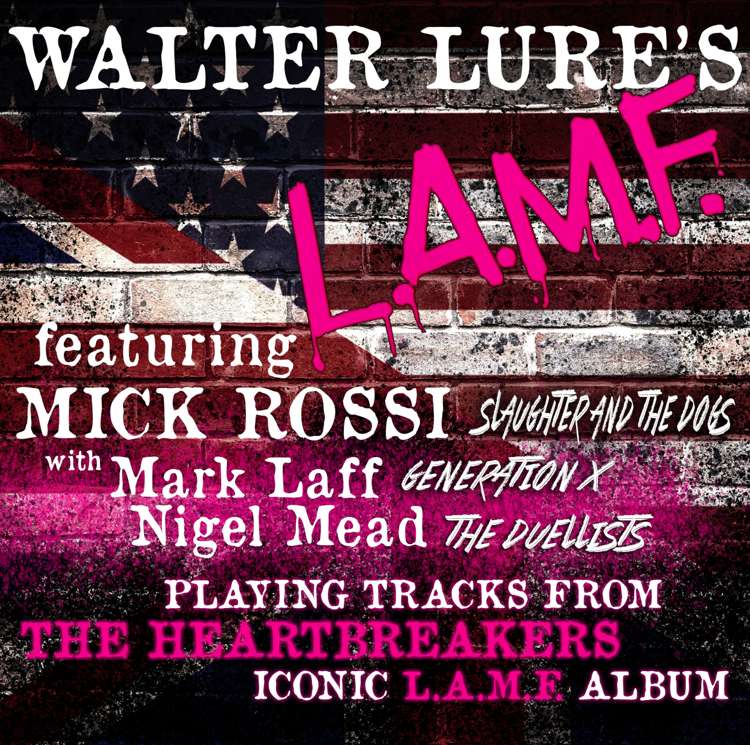 Audio Glasgow presents:
Walter Lure's LAMF feat Mick Rossi
Buy Tickets
WALTER LURE'S L.A.M.F.
feat. MICK ROSSI of Slaughter And The Dogs
& MARK LAFF of Generation X - '70s UK Punk Band
& NIGEL MEAD of THE DUELLISTS
performing tracks from The Heartbreakers iconic "L.A.M.F." album.
Walter Lure is an original punk rocker & a founding member of the iconic New York band Johnny Thunders & the Heartbreakers. Their one & only album L.A.M.F. with songs written by Thunders & Lure, is widely acclaimed as one of the true Rock & Roll albums from the late 70's. Mick Rossi, guitarist, song writer & founding member of the Manchester band Slaughter & the Dogs. Rossi's debut album 'Do It Dog Style' is hailed as a classic & features guitar legend Mick Ronson guesting on The New York Dolls song 'Who are the Mystery Girls'. Lure & Rossi have joined forces to bring L.A.M.F. to the 100 Club this Summer.