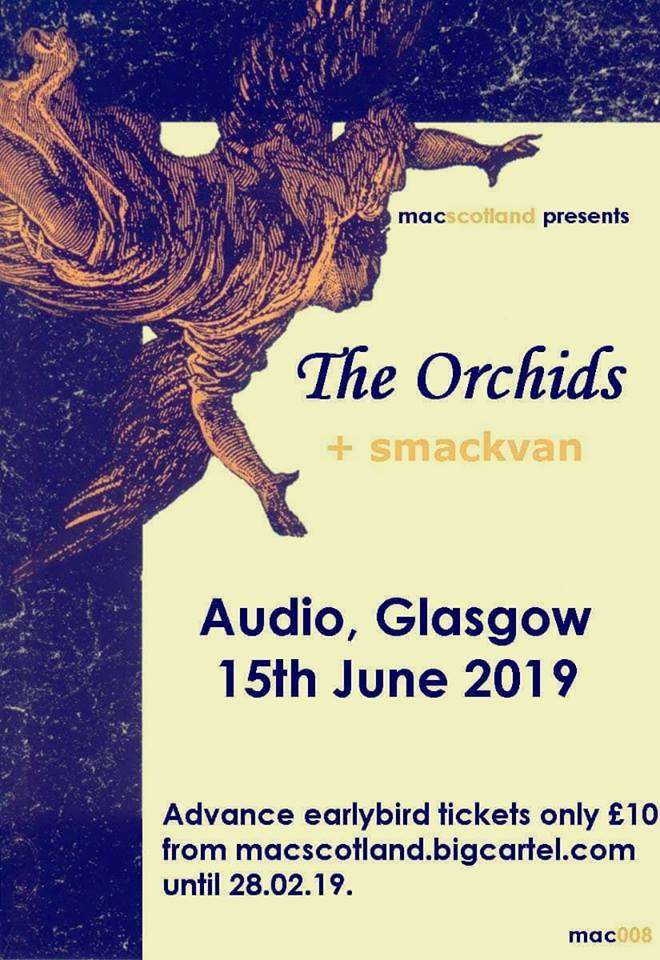 Audio Glasgow presents:
The Orchids / Smackvan
Buy Tickets
MAC Scotland are delighted to announce a home town show for The Orchids on 15th June at Audio in Glasgow.
The 5-piece band were signed to acclaimed indie label, Sarah Records, in the 80's/90's through which the Glasgow based band picked up a cult following from all over the UK.
The Orchids have released 6 albums and in September 2017, to celebrate the 30th anniversary of their first physical release, they released a retrospective featuring 20 "best of" songs from their singles and albums plus an 18 track rarities disc. Entitled Who Needs Tomorrow... A 30 Year Retrospective, on Cherry Red Records.
We are very pleased that another acclaimed band from the Scottish independent scene will also be playing a rare show as support to The Orchids.
Smackvan, originally formed in the early 90's as The Passkeepers, will take to the stage for the first time since 2017 as special guests of The Orchids.
The band have released 4 albums and have a brooding melancholic sound which draws comparisons to the likes of Arab Strap and Smog.