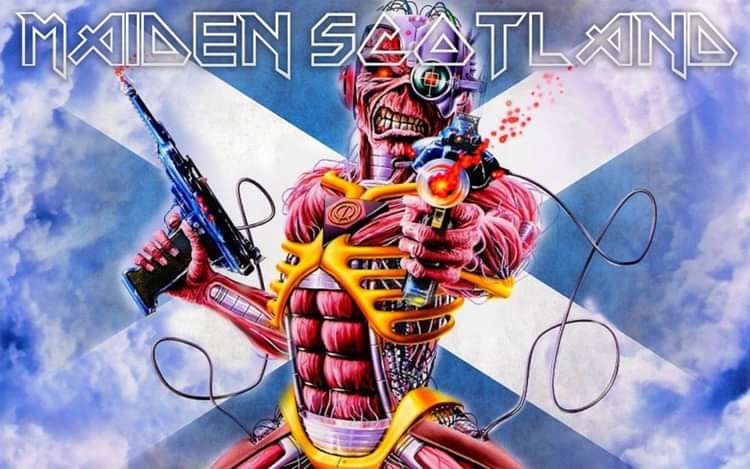 Audio Glasgow presents:
Maiden Scotland
Buy Tickets
Maiden Scotland are one of the best and most established tributes to rock legends Iron Maiden. More homage than tribute, there are no silly wigs or gimmicks in a Maiden Scotland show, the focus is purely on the performance and music.
Formed in 2003, Maiden Scotland have been touring all over the UK and Ireland ever since. Featuring 5 experienced musicians, the band is fronted by vocal powerhouse Martin Jakubski. Martin has the exceptional power and range needed to accurately deliver the air raid siren vocals of Bruce Dickinson. Martin's singing credentials were proven when he was chosen by original Marillion guitar Steve Rothery to sing in his solo band. On the lead twin guitar are the Mitchell brothers both have performed on tour with original Iron Maiden singer Paul Dianno and know exactly how a Maiden tribute should sound. Featuring on bass is Glasgow stalwart Allen Bell who also features in the fantastic bands Last Alibi and Swamp Born Assassins.
Maiden Scotland cover all era of Iron Maiden. Although the focus is mainly on the classic Eighties era. You will hear all the classic hits like Run to the Hills, Wasted Years and Can I Play with Madness but also epic and rarely heard album tracks. Maiden Scotland are not just a tribute but a ferocious live band in their own right.
Maiden Scotland's gonna get ya!