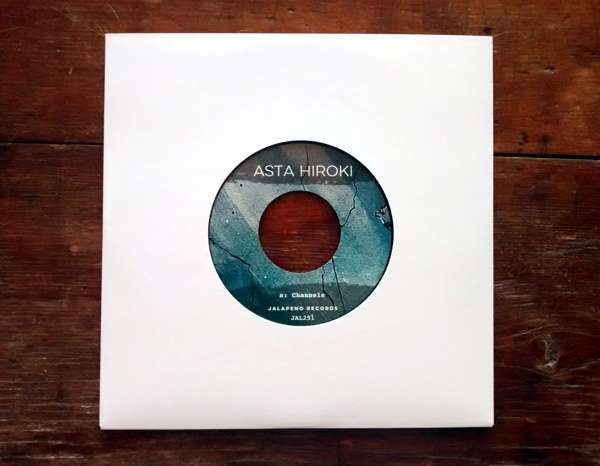 Asta Hiroki - Channels/Vulnerable 7" single
Brighton based producer and visual artist Asta Hiroki follows up his critically acclaimed 2016 debut EP - 'Balance' with a sensual and nuanced double-A side single: 'Channels / Vulnerable'.
Continuing his luscious ambient beat explorations in post-Dilla hip hop and leftfield electronica he produces a stunning instrumental piece in 'Channels' and cleverly enlists the help of forward-thinking producer/vocalist Suzi Analogue (Never Normal Records, Fresh Selects) to contribute the vocals on the emotive 'Vulnerable'.
In-demand as both a producer and a vocal artist, Ms. Analogue brings a neo soul twist à la Erykah Badu to Asta's gorgeous arrangement. Lyrically focusing on shedding the various masks people wear and allowing oneself to be completely themselves, she showcases all the attirbutes that have made her a favourite of online press like FACT, The Fader, Okayplayer, Paper Mag. It's a perfect match of styles from these two artists with the tune carrying a liberating and relevant message in today's image-focused world.
'Channels' is a jazzed-out slice of leftfield hip hop and electronica, taking cues from the likes of Robert Glasper, Bonobo and Shigeto. As per its name it perfectly captures the meditative and... more credits released July 21, 2017
All instruments by Asta Hiroki 'Vulnerable' vocals by Suzi Analogue Cover artwork by Gosia Miklaszewska